Grooming Grantee Leadership: NRF Sustainability Workshops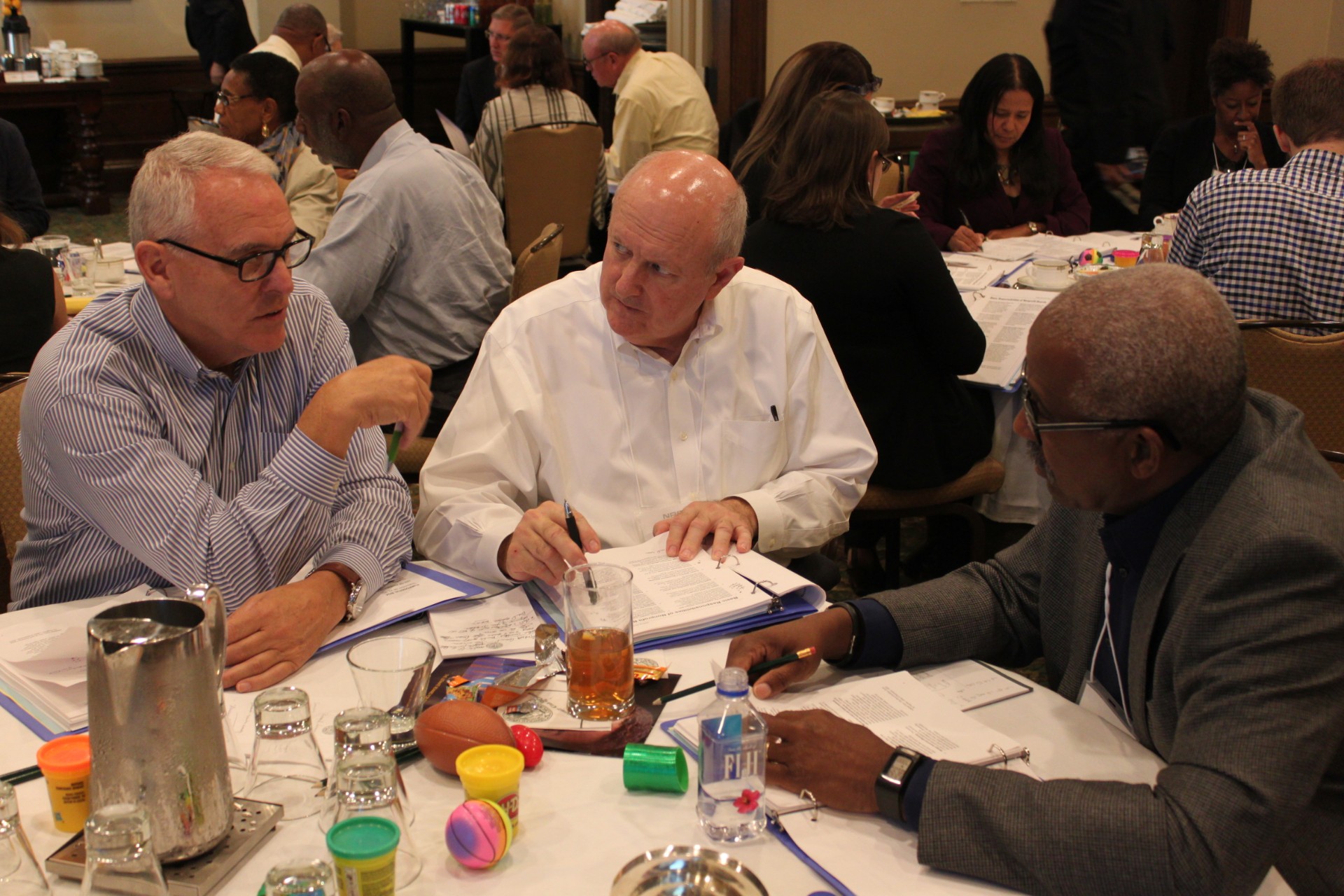 In addition to awarding grants to organizations providing important recreation programs for youth, NRF provides additional support to its grantees via two professional development opportunities annually.
With lean budgets, grantee organizations rarely are able to invest in trainings for their staff. NRF recognizes, however, that staff is a grantee organizations' most valuable asset. NRF wants its grantees to be able to provide meaningful recreation programs for youth from disadvantaged circumstances. As such, it is critical for staff to have knowledge of best practices, as well as the skills and tools for success.
Twice annually, NRF engages the nation's leading experts to facilitate multi-day, state-of-the-art professional development and organizational sustainability training for its grantees. These workshops move around the country to be accessible to the greatest number of grantees. The training events are offered at no cost to participant organizations, however, they must underwrite their own transportation and lodging expenses.
To ensure that the subject matter is meaningful and relevant to its grantees, NRF selects topics based on survey responses from grantees. Topics offered include:
Diversity, Equity and Inclusion
Events
Executive Leadership
Evaluation
Governance
Grant Writing
Major Donors
Relationship Management
Storytelling
Theory of Change
History of NRF Sustainability Workshops
NRF celebrated 50 years of grant-making in 2015. In recognition of this milestone, NRF challenged itself to explore new ways to provide support to those organization it identifies as enhancing the lives of youth from disadvantaged circumstances through recreation. What could it do beyond cutting a grant check?
That question was answered by the NRF Board of Trustees in the launching of a capacity building program for grantees. Since that time, NRF has focused on strengthening grantee organizations beyond grant dollars awarded through workshops, which have the added benefit of building network and community between the grantees themselves.