Current Year Grant Summary
In 2022, the National Recreation Foundation awarded 5 Special Grants for a total of $472,000.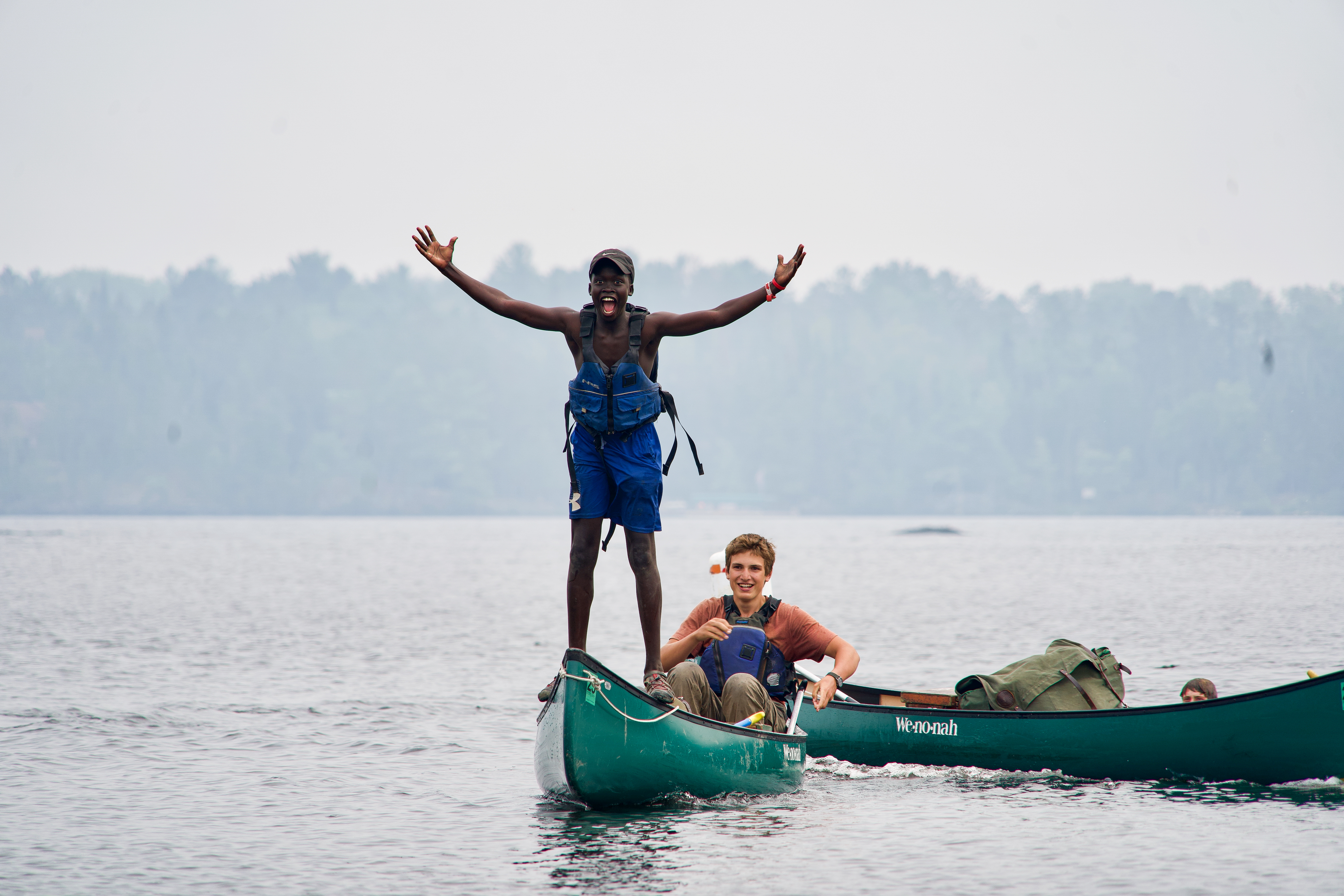 Camping & Education Foundation
Cincinnati is situated in an area of immense natural beauty, surrounded by the Ohio River and its tributaries, and blanketed by 5,000 acres of parks and preserves. Youth don't need to leave to experience nature, but they need help. Communities must meet them where they are and harness the potential of the outdoors to provide a deeper connection to the natural world—shaping strong, empathetic, and environmentally conscious leaders in the process.
Since 2011, the Camping & Education Foundation (CEF) Urban Wilderness Program has served nearly 5,000 youth through immersive outdoor experiences that create self-esteem, independence, grit, and an affinity for nature in a team-building environment. CEF continues to evolve its experiential in-school and field-based activities, incorporating into the programming a mobile makerspace, which will enable CEF to reach more children living in underserved communities; developing week-long immersive wilderness canoe trips through CEF's Canadian outpost; and developing a High School Outdoor Leadership Certificate that provides an educational pathway to careers that care for the environment.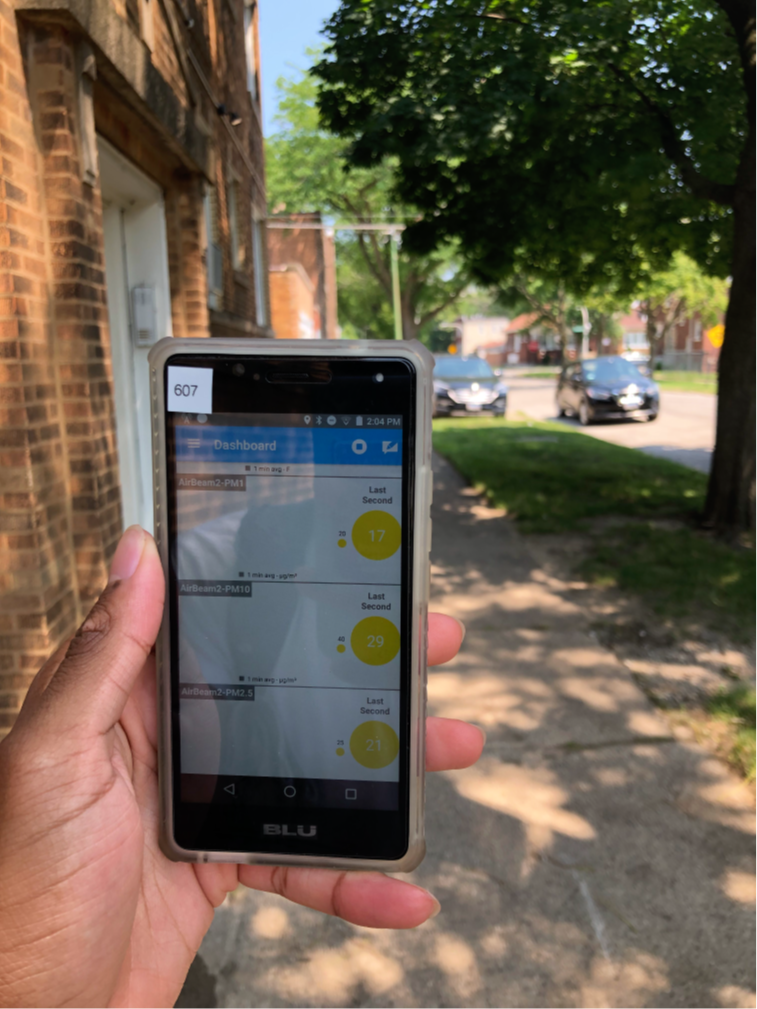 Environmental Law & Policy Center
Website: elpc.org
Grant amount: $100,000
Chicago and Milwaukee have large industrial plants and heavy truck traffic which emit fine particulate pollution that aggravates respiratory and other illnesses. Children are especially vulnerable because their lungs are still developing. Minorities face the worst health outcomes. Environmental Law & Policy Center (ELPC) has established a track record of success in providing Chicago youth opportunities to go outside, be active and learn how air quality impacts their daily lives through its Citizen Science project. ELPC is continuing the project in Chicago and is expanding programming into Milwaukee, in partnership with the Urban Ecology Center (UEC). UEC is Milwaukee's premier organization for summer and school environmental youth programs and active neighborhood community science research. The partnership engages summer camp youth and interns to collect air quality data as they bike through local neighborhoods as part of their research.
In addition to getting outside, being active and learning how air quality impacts their daily lives, participating youth enhance their public speaking and navigation skills, and strengthen their connection to their natural surroundings and community.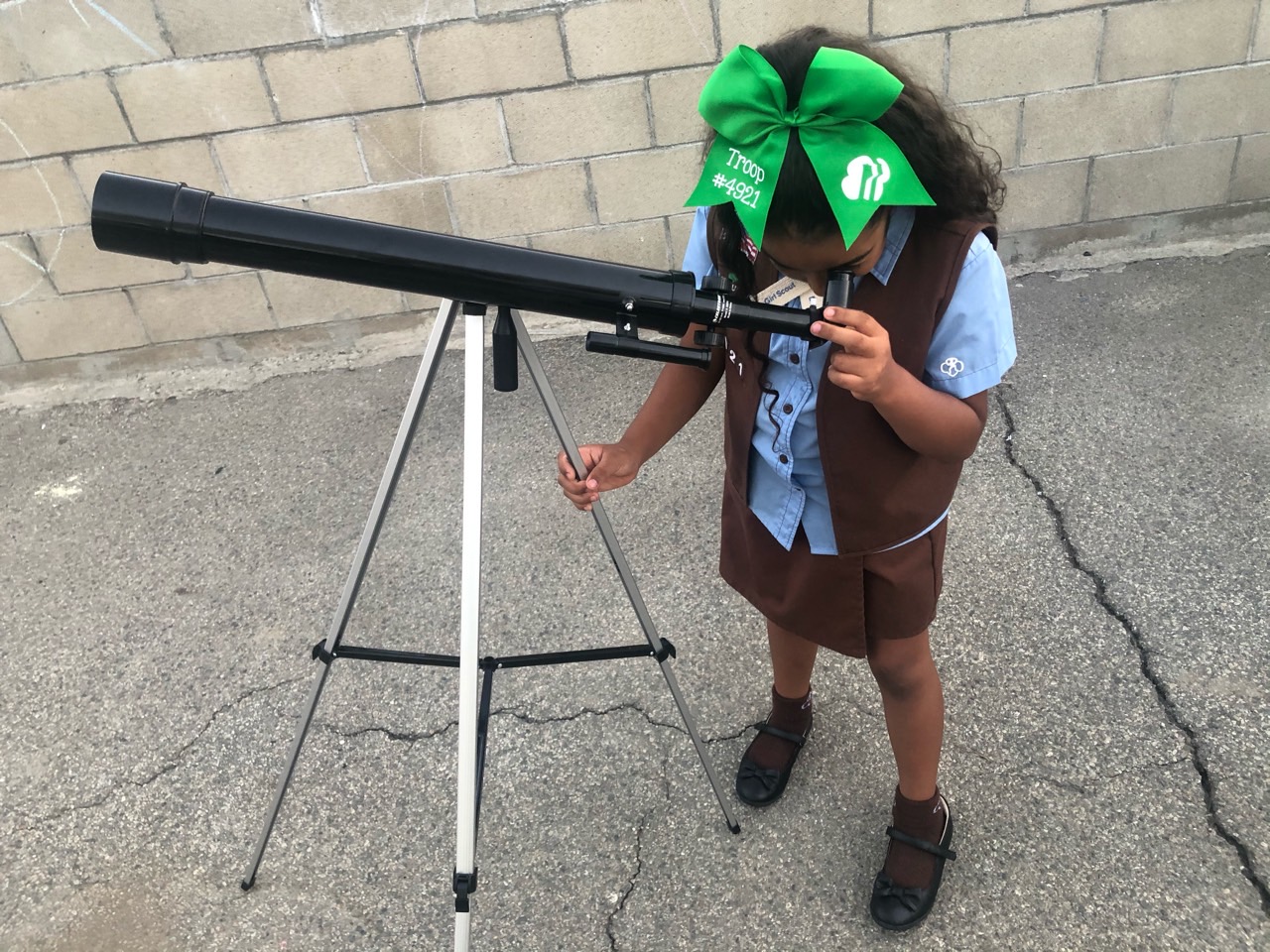 Girls Scouts Of Greater Los Angeles
As Los Angeles begins to emerge from the grip of the pandemic, girls need to recover from the emotional impact of disruption and social isolation. In at-risk communities especially, girls need a safe space to reconnect and explore their potential without distractions or pressures from their daily environment. The Girl Scouts of Greater Los Angeles (GSGLA) believes outdoor experiences will change lives at this critical time and is dedicated to providing concrete interventions that integrate girls into nature and outdoor adventures, regardless of their background or economic situation.
GSGLA's Great Outdoor Adventure Camp provides girls from low-income neighborhoods across Los Angeles a safe bridge to lifechanging outdoor experiences. These girls escape the urban sprawl of Los Angeles to challenge themselves, try new things, and connect with others and nature through outdoor adventures. This programming inspires them to explore their own outdoor adventures and develop critical leadership skills that prepare them for a lifetime of exploration and success.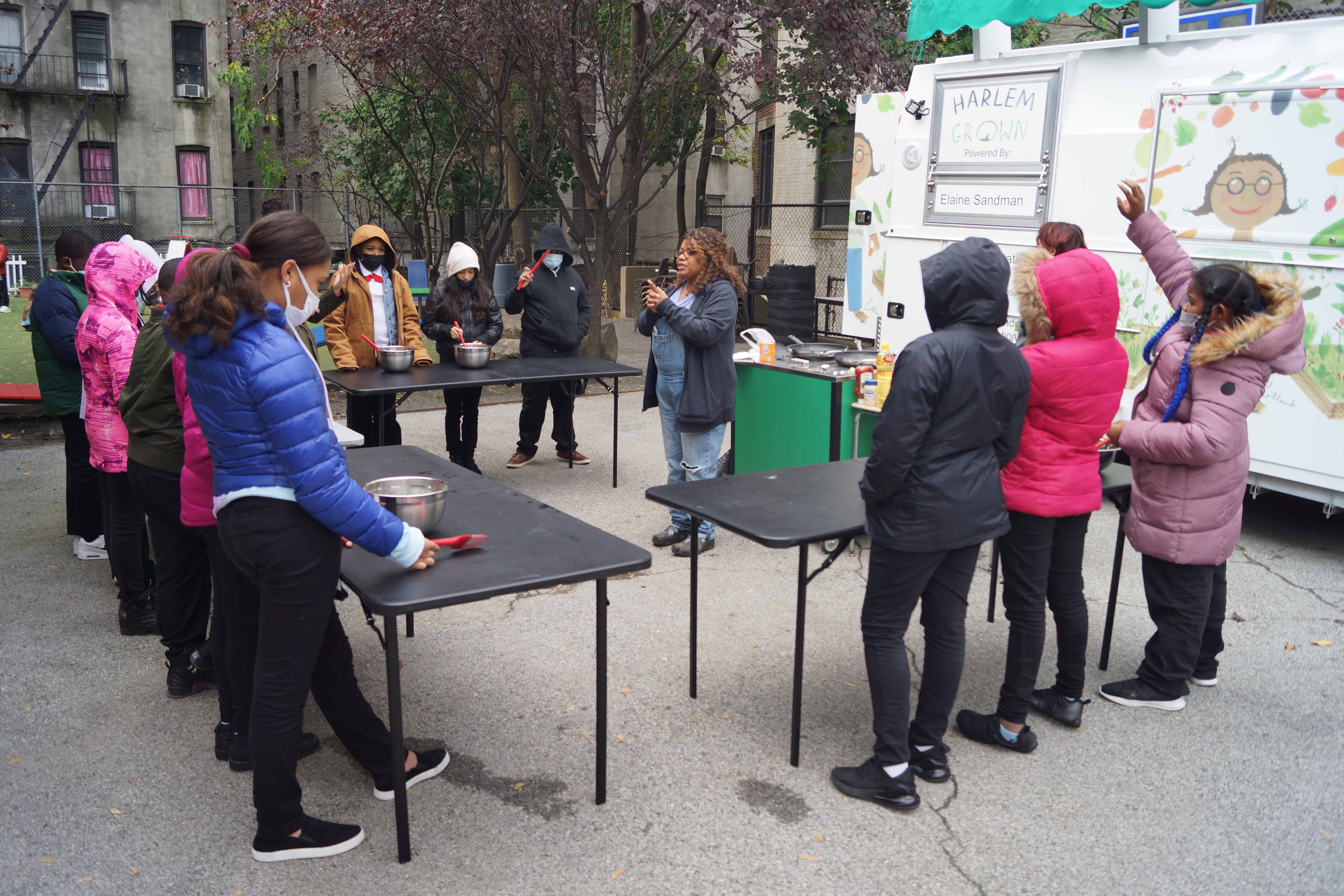 Harlem Grown
At Harlem Grown, the large majority of its youth served are eligible for the free or reduced school lunch program; many live under food apartheid where fast-food restaurants are often four-times as prevalent as the overall urban average; and access to affordable, healthy food is limited. At the same time, its youth are faced with higher levels of food insecurity than their affluent counterparts, which is strongly linked to academic success and other positive outcomes.
Harlem Grown is piloting a high-impact, intensive Mobile Teaching Kitchen Program to provide youth and families in Harlem with the knowledge and resources needed to create healthy eating patterns for themselves and their community. The Mobile Teaching Kitchen serves a mixed population of youth and families from various backgrounds, including youth in shelters, youth from its summer camp program, and youth from the community. Continuing and amplifying its work from elementary into junior high school, and eventually into and through high school, allows Harlem Grown to support youth through every step of their developmental process into adulthood. With a culturally historical framework woven throughout the program, the Mobile Teaching Kitchen focuses on food and nutrition educational experiences, utilizing Harlem Grown's urban farms along with academic support.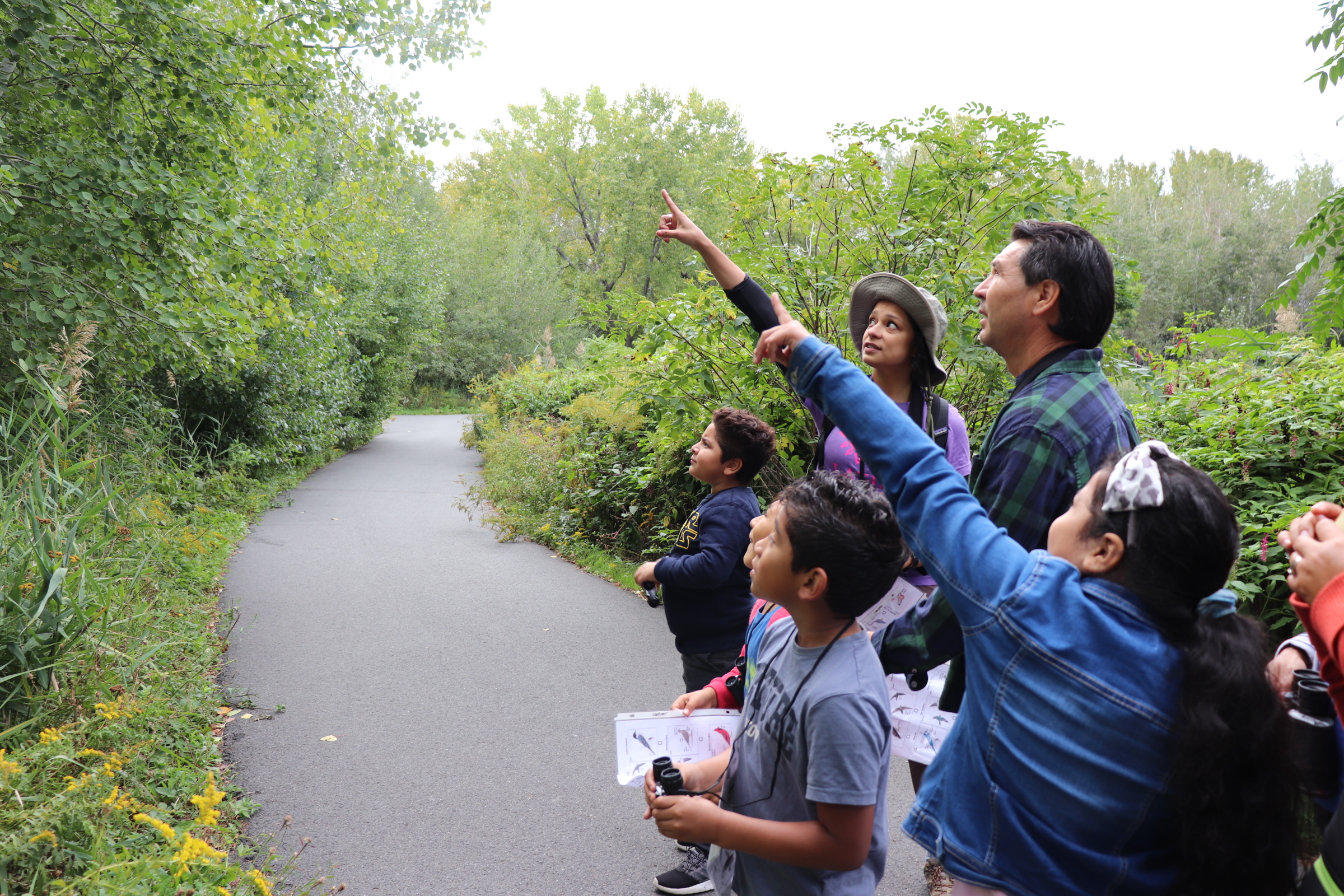 Latino Outdoors
Throughout the United States, there are deep racial and socioeconomic inequalities of access to nature and its health and wellness benefits. Latinos Outdoors (LO) addresses these inequities by facilitating free, family-friendly outdoor experiences for members of Latinx communities across the country.
LO's volunteer leaders craft culturally relevant experiences for multigenerational participants through its Vamos Outdoors program. The Vamos Outdoors activities introduce people to open spaces, break barriers to access to nature and develop outdoor leadership skills. LO's Crecemos Outdoors program focuses on supporting its volunteers with outdoor leadership training, development opportunities and other resources needed to grow a national network of volunteers to design, organize and lead outdoor recreation experiences for families and youth.