Current Year Grant Summary
In 2021, the National Recreation Foundation awarded 8 Special Grants for a total of $727,500.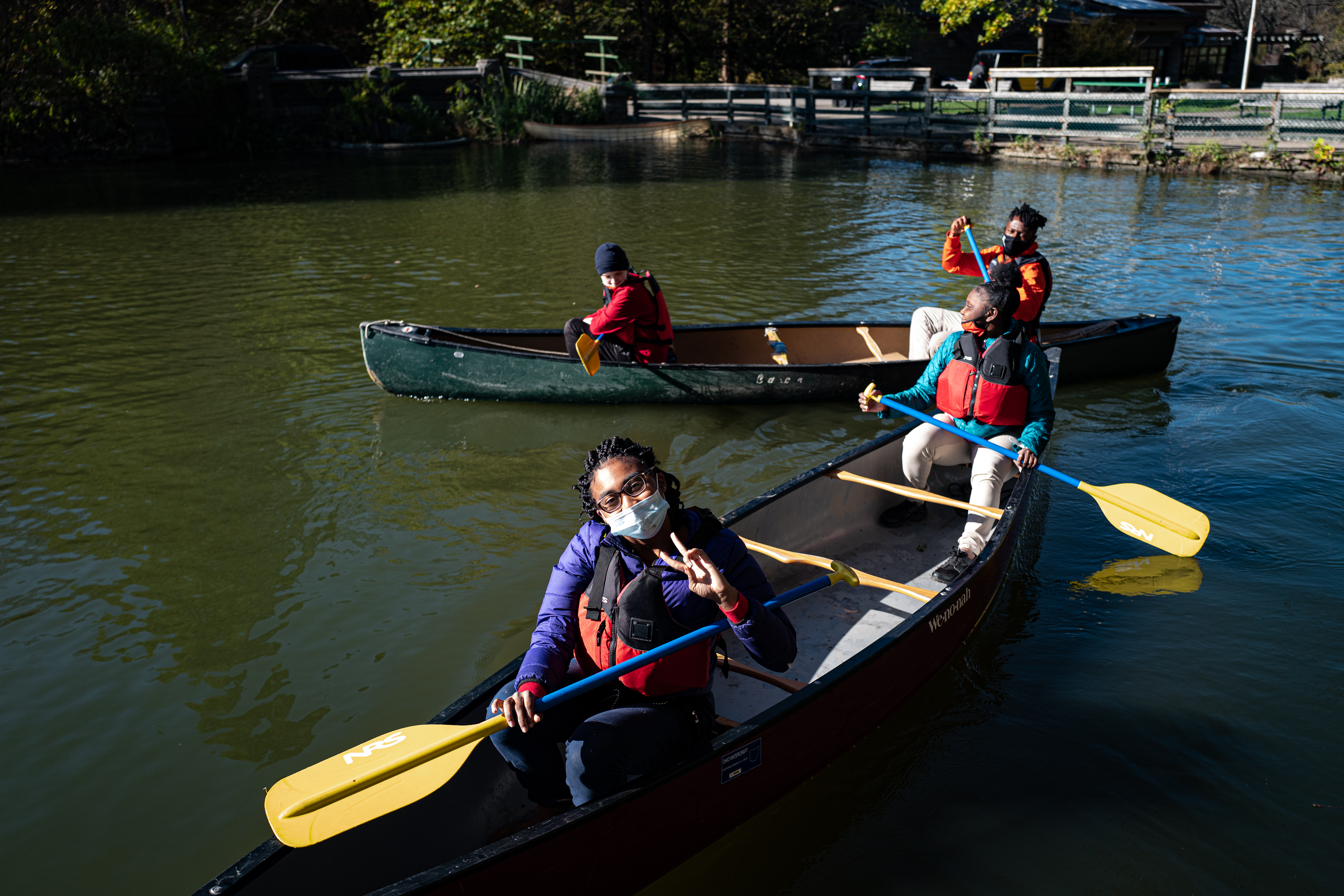 Camping & Education Foundation
Over the past two decades, Cincinnati's poverty rate has climbed to 37 percent, which is more than double the national average. The lack of financial resources, along with family and/or health issues, is keeping many of the city's youth from experiencing the 5,000 acres of parks and preserves in the region. The Camping & Education Foundation has been working to help fill this gap. Since 2012, CEF's Urban Wilderness Program has served nearly 4,500 school-aged children and 20 schools and organizations in Cincinnati by providing outdoor experiences that teach self-reliance, teamwork, environmental awareness, and a strong sense of community. For the past two years, CEF has been building upon the program's successes by engaging a broader segment of Cincinnati's youth.
NRF support halps CEF grow its current school and field-based programs; acquire new tools and equipment; explore and expand research-based curriculum development; and continue to take active steps toward the design and establishment of a permanent Urban Wilderness Center in the urban setting of Burnet Woods Park.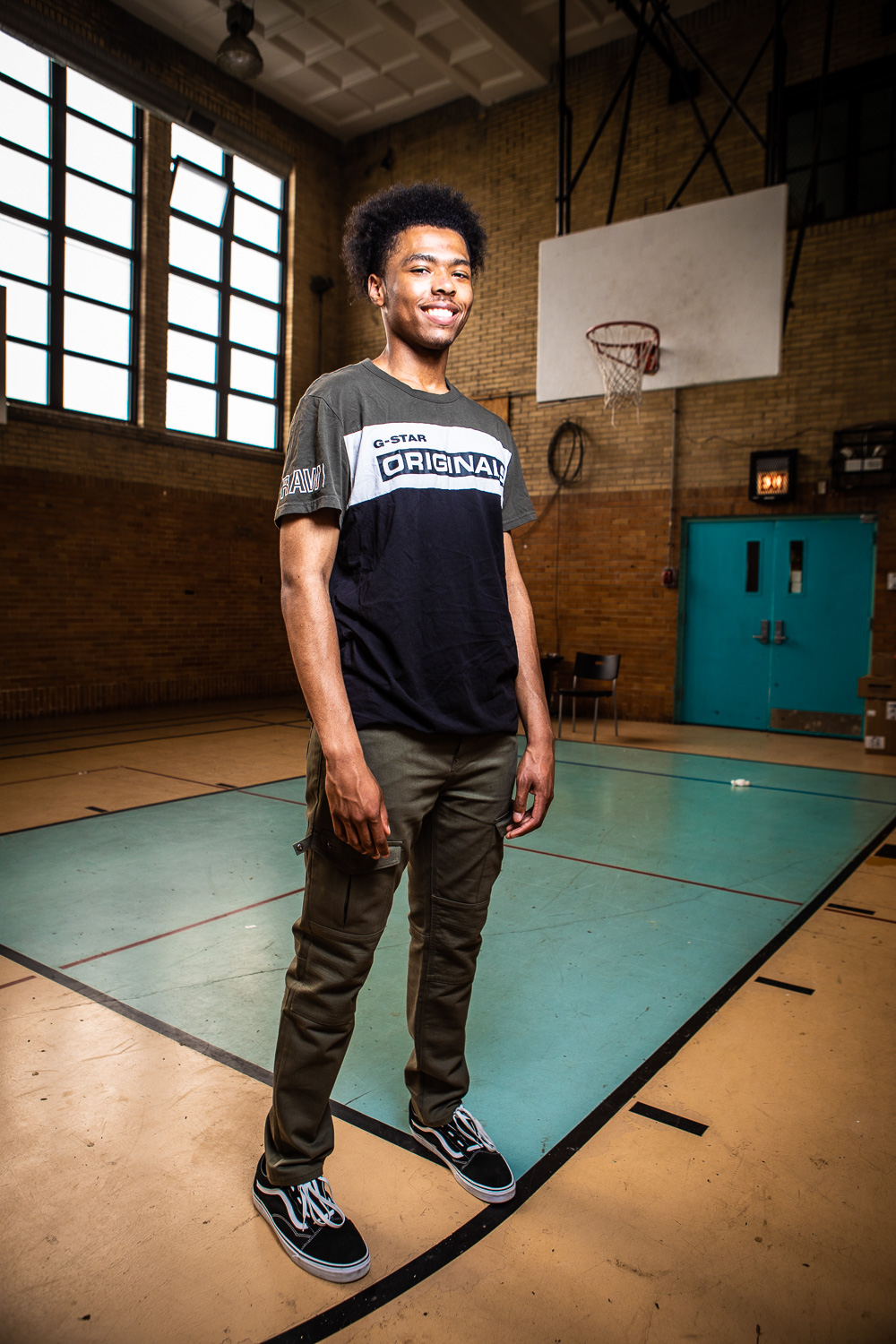 Chicago Youth Centers
Chicago Youth Centers is a network of neighborhood and school-based centers that help ensure that kids have a safe place to go to explore, to process, and ultimately to envision a bright future that they can create for themselves. North Lawndale is among the most divested, high-poverty and high-trauma neighborhoods in Chicago. Neighborhood violence means that there are very few safe outdoor recreational options for children of any age. The CYC-Epstein Center is a tremendous asset for neighborhood youth who deserve the chance to experience robust recreational programming in a safe space.
CYC-Epstein Center is introducing a suite of new sports programming, to include basketball, volleyball, tennis, floor hockey, and boxing. In addition, the Center aims to strengthen its gardening program by introducing a greenhouse, creating more grow spaces for healthy food, and further linking the garden program to its cooking clubs. NRF funding of supports the CYC-Epstein Center's efforts to launch new recreational clubs and to serve hundreds of kids and families in the next decade and beyond.
Christodora
Outdoor learning and empowerment for low-income youth in New York City are Christodora's roots. Many of its students have been hardest hit by the pandemic, with parents on the front lines and the highest rates of illness, unemployment and food insecurity. Now Christodora is figuring out how an outdoor education organization keeps its promise to its students—to inspire them to be active, engaged, and eager students—during these challenging times.
Christodora is piloting adaptations of its award-winning programs to reach students in special "hybrid" models and mobilizing its resources to serve the emotional and physical needs of students and families, whether virtually, in person, or a combination of the two. Christodora is also developing new hands-on environmental and recreational curricula that creates that spark of interest in natural science education and to adapt afterschool models to keep kids positively engaged.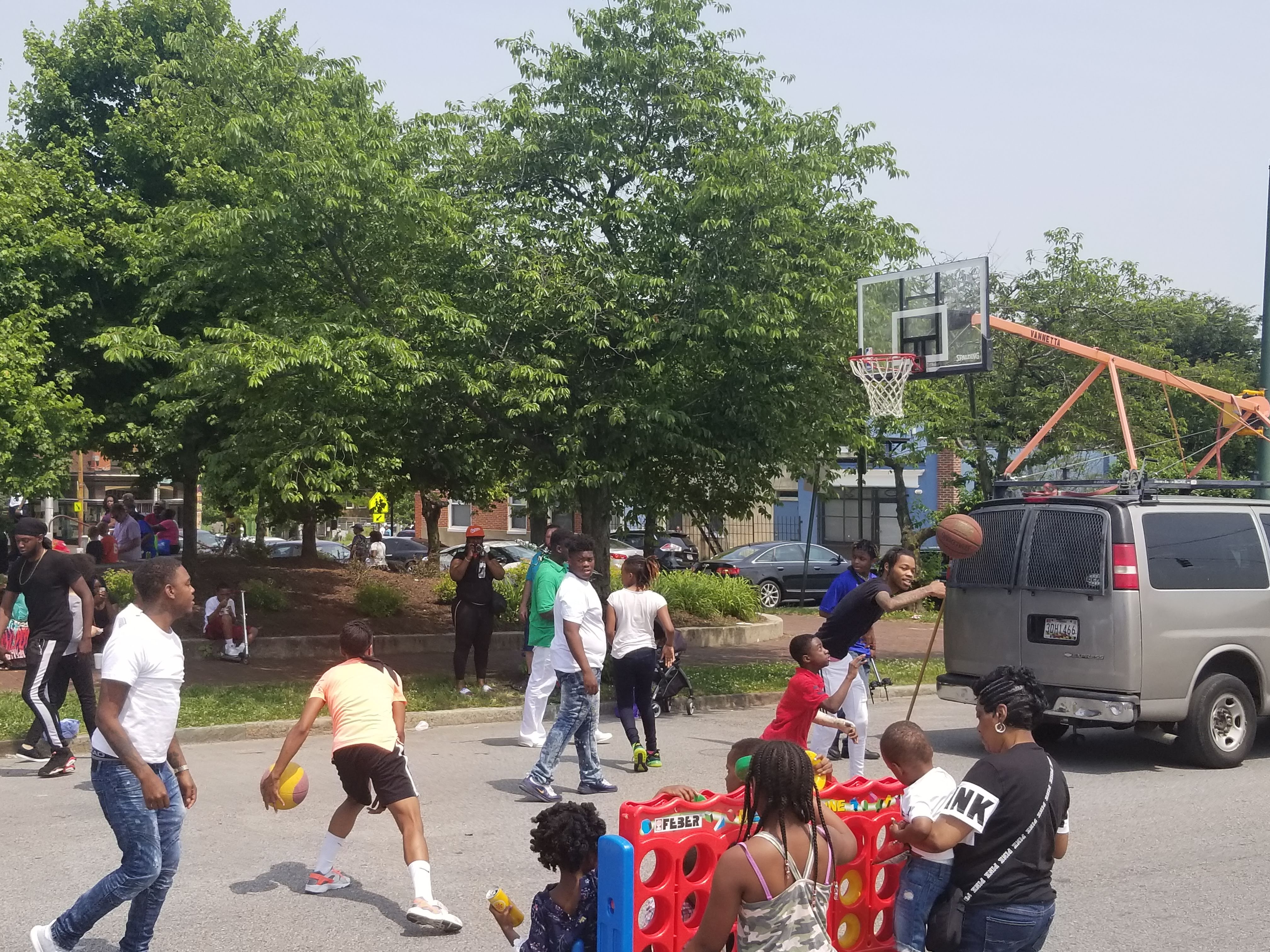 Grow Home
Centuries of segregation, blight and neglect in Baltimore continue to profoundly affect the quality of life for hundreds of thousands of its residents, especially the poor and people of color. Baltimore's mortality rate is nearly twice the state average, with the leading causes of death stemming from chronic but preventable conditions. Many of the city's parks have lain empty and unused for years, leaving children with little access to quality recreation and sport programming. Since 2012, Grow Home has been working to take charge of local parks, find ways to provide park and field improvements, support locally-managed sports leagues, and provide better recreational opportunities that fuel community growth.
NRF support benefits Grow Home's Baltimore Coaching Corps. Through this program, Grow Home provides youth and teens safe recreational sport and socialization opportunities while also strengthening and sustaining a core group of dedicated, local volunteer coaches and mentors.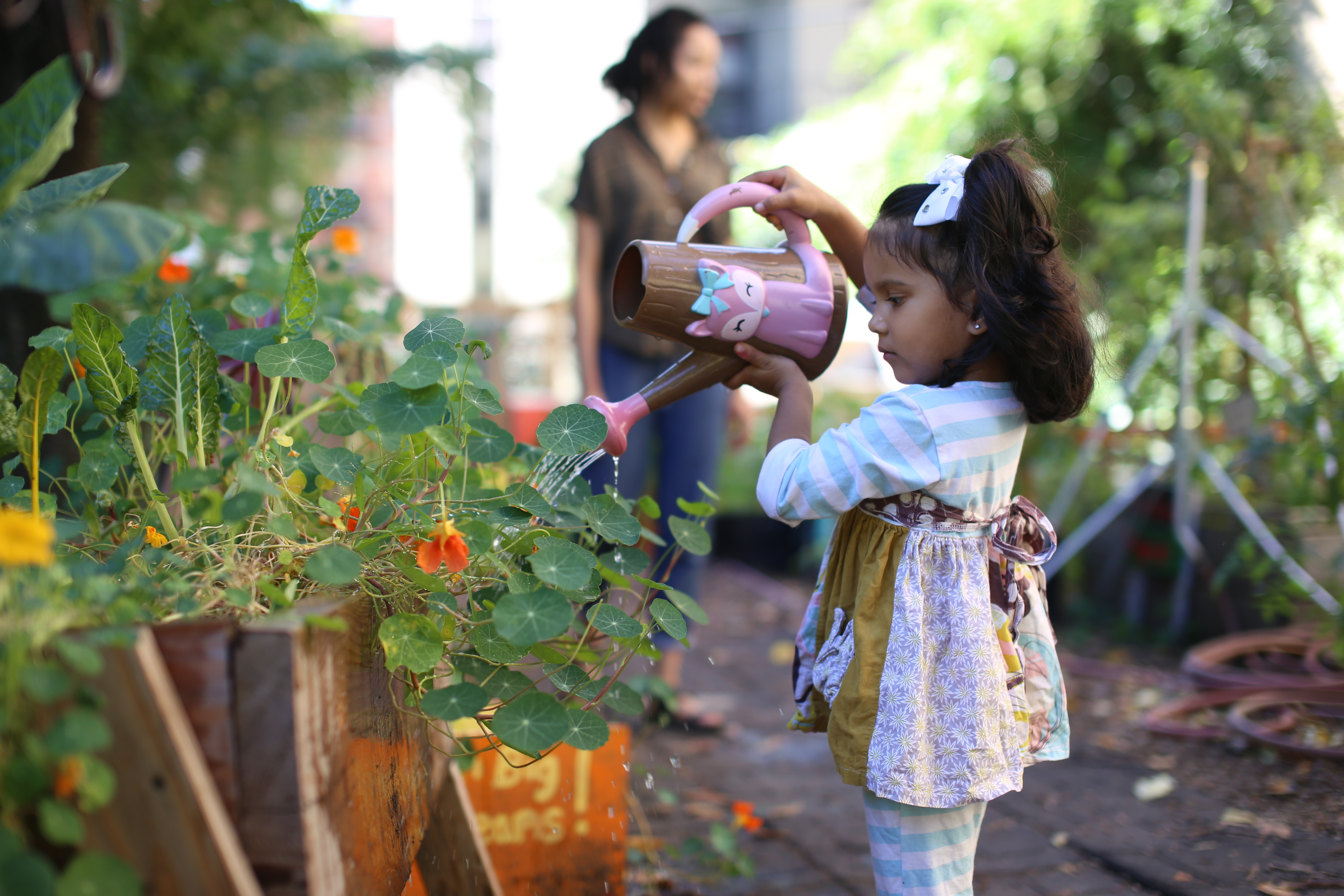 Harlem Grown
Harlem Grown addresses the health and economic inequality facing youth in Central Harlem, where 21% of its residents live below the poverty line. Youth lack access and knowledge when it comes to making long-term healthy choices. Also, many live under food apartheid, where fast-food restaurants are often four-times as prevalent as the overall urban average and access to affordable, healthy food is limited. To address these needs, Harlem Grown aims to inspires its youth to lead healthy and ambitious lives through mentorship and hands-on education in urban farming, sustainability, and nutrition.
NRF funding supports Harlem Grown's After-School Enrichment (ASE) Program that provides youth in Harlem the tools and resources needed to become change agents and leaders within their community. ASE serves a mixed population of sixth graders from various backgrounds. With a socio-emotional framework woven throughout the program, ASE focuses on food and nutrition educational experiences utilizing the organization's urban farms alongside academic support.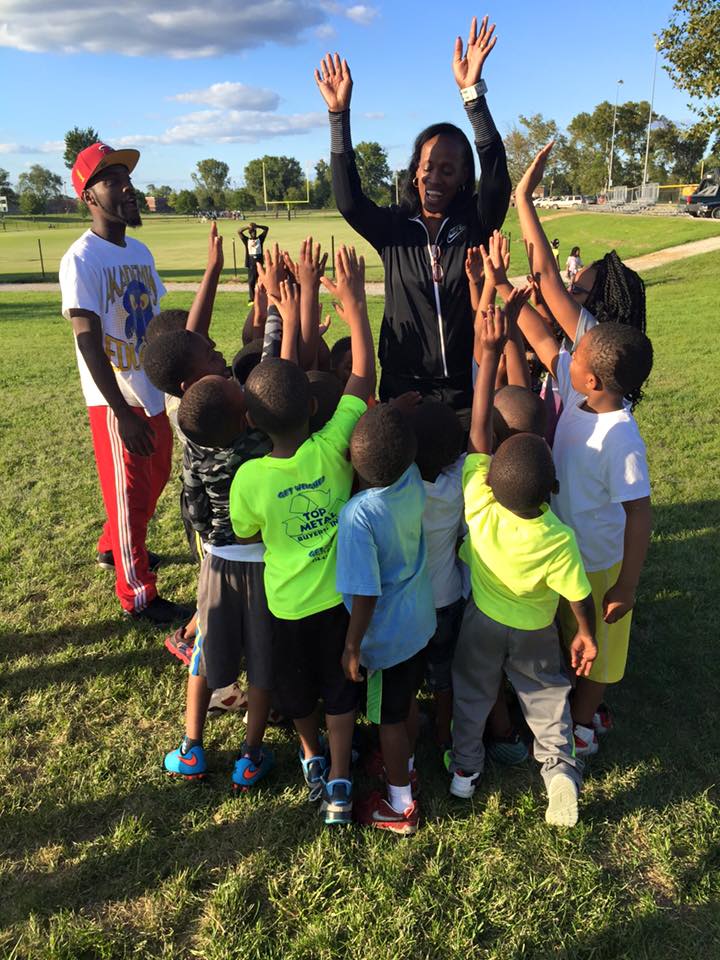 Jackie Joyner-Kersee Foundation
The Jackie Joyner-Kersee Foundation's Winning in Life program was developed to empower students to succeed through believing in themsleves. The theory is that children and adults can overcome obstacles and become successful through access to healthy lifestyles, quality educational opportunities, and character education that includes goal setting and the practice of discipline and determination through fitness, sports, recreation and physical activity.
NRF funding has supported the Jackie Joyner-Kersee Foundation as it expanded the Winning in Life model to communities throughout Illinois, Missouri and Minnesota. This year, the JJK Foundation is partnering with higher education programs so that college students (focused on teacher education, physical education, parks and recreation, sports management, etc.) can first learn from and experience the program, and then deliver it to youth in underserved communities across the United States.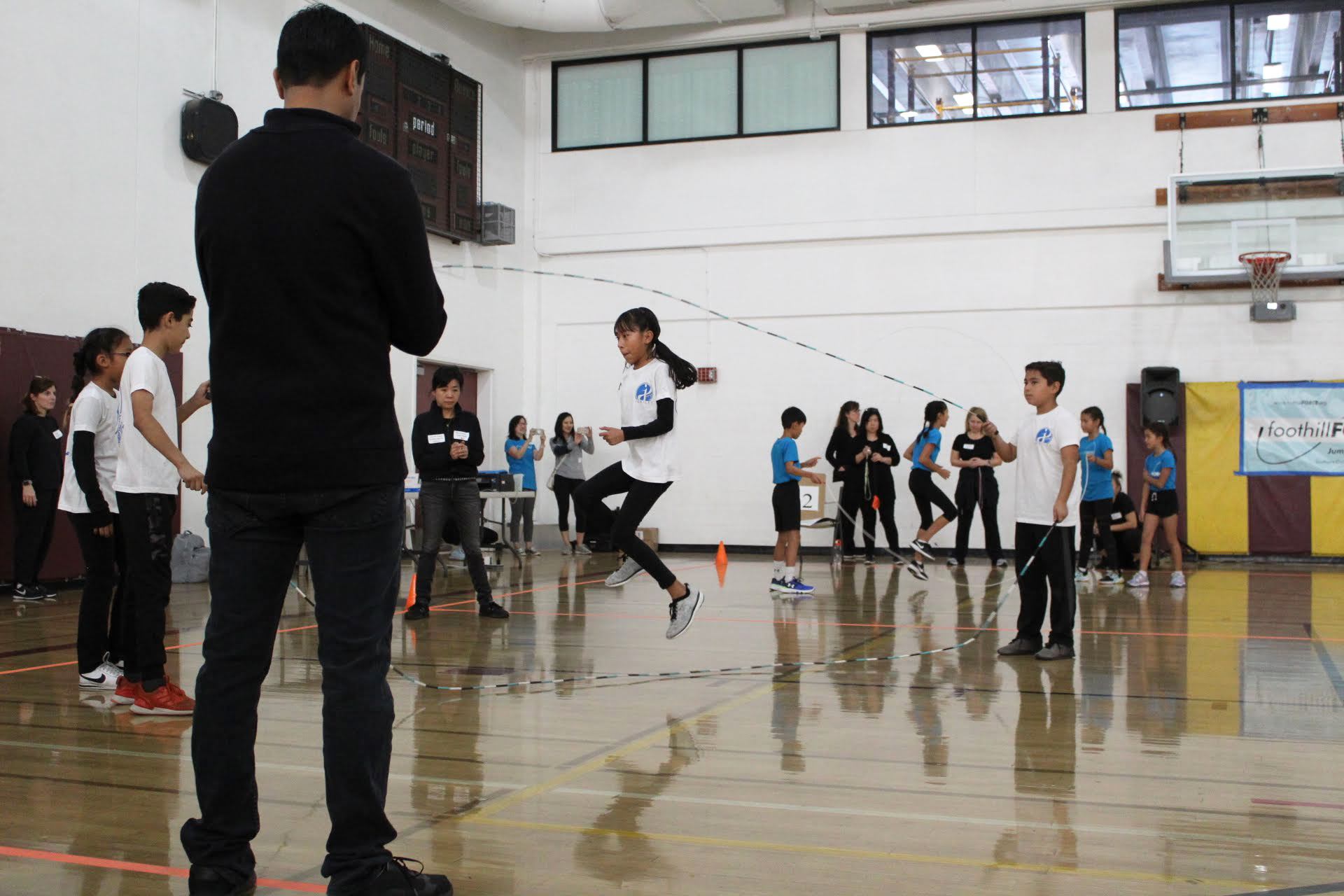 Jubilee Consortium
The Jubilee Consortium is a collaborative effort by inner-city Los Angeles Episcopal churches to serve low-income communities. One of the ways the Consortium supports these communities is through its Jubilee Jump! program. Jubilee Jump! was founded on a simple concept: with a jump rope, support and a safe space — you can create a transformative experience. Many kids struggle with their physical and mental health and what they can do about it. Studies show that as poverty rises, so does rates of obesity—with nearly 45% of children in low-income families being overweight or obese. Jubilee Jump! provides children the opportunity to participate in competitive activities that promote health, fitness and leadership skills in a safe and healthy environment. Jumping rope burns calories, engages muscle groups, and increases mental sharpness. Plus, rope jumping is fun and can be practiced anywhere which can be vital in creating a sustainable exercise routine for a lifetime. NRF funding supports an increase in the number of leagues, nutritional training for the participants and their families, and an increased awareness of the program.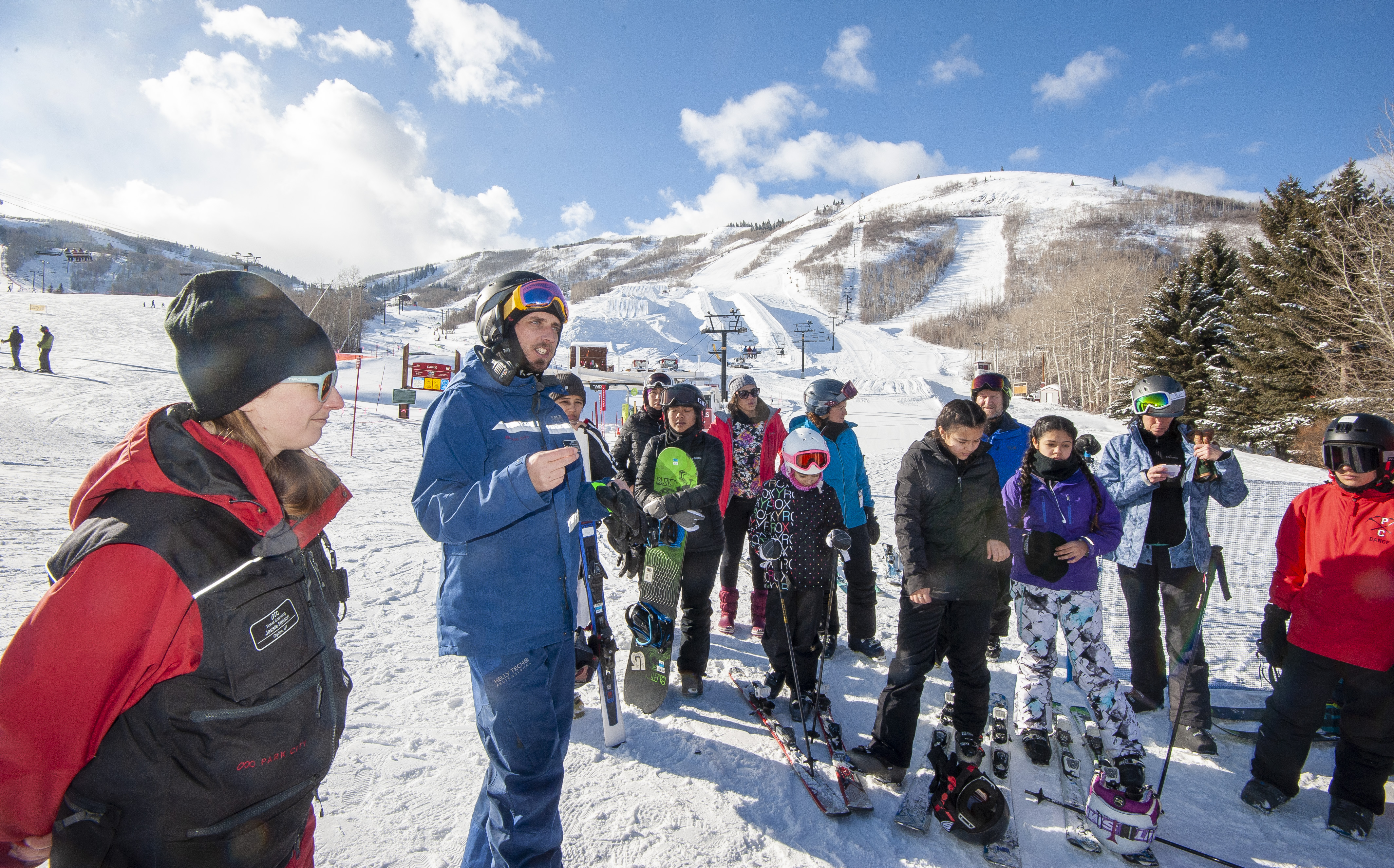 SOS Outreach
Colorado-based SOS Outreach believes that every child deserves the opportunity to thrive no matter what social, physical, academic, familial, emotional and financial challenges exist for them. SOS Outreach engages these youth through meaningful outdoor adventure activities like skiing/snowboarding, rock climbing, and backpacking as well as a proven curriculum, which has empowered more than 3,500 underserved youth to discover their true potential. This year, NRF support has helped SOS Outreach focus on capacity building efforts to ensure its ability to provide consistency to participants throughout the COVID-19 pandemic and to focus on the physical, social, and emotional needs of the youth it serves, which are especially critical at this time.