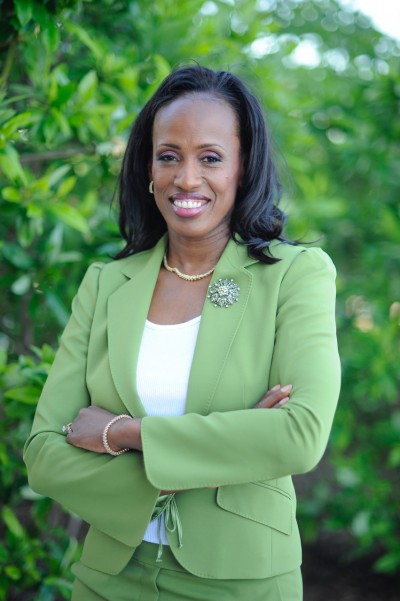 The 2014 Crawford Prize Recipient
Jacqueline Joyner-Kersee
The National Recreation Foundation presented the 2014 Robert W. Crawford Achievement Prize to Jacqueline Joyner-Kersee. Joyner-Kersee has made extraordinary contributions to the St. Louis area, and specifically to the community of the East St. Louis community through the opening of the Jackie Joyner-Kersee Center, a safe haven for young people to learn, play and contribute back to their community.
Joyner-Kersee is celebrated for her natural talent, athletic ability, desire, dedication, and determination and known throughout the world as the Greatest Female Athlete ever. She is ranked among the all-time greatest athletes in the women's heptathlon as well as in the women's long jump. Sports Illustrated for Women voted Jackie Joyner-Kersee Female Athlete of the 20th Century and ESPN named her one of the 50 Greatest Athletes. Joyner-Kersee has been a significant role model for women as she is the winner of six Olympic Medals (3 Gold, 1 Silver, and 2 Bronze) in four consecutive Olympics.
Jackie Joyner-Kersee's compassion and commitment to helping others remains unwavering as she states, "Giving is a kind of grace." The mission of the Jackie Joyner-Kersee Foundation is to provide youth, adults, and families with the resources to improve their quality of life and to enhance communities worldwide, with special attention directed to East St. Louis, Illinois. The 41,000 square-foot Center sits on a 37-acre site served by the Jackie Joyner-Kersee Metro Link Station. The Center includes a wellness center, a technology center, a game room, a 1200 seat gymnasium, full service kitchen, multi-purpose areas, a dance studio, basketball courts, a science lab, music room, and learning resource center. Additionally, there are two football fields, two softball fields, and two baseball fields.
Joyner Kersee is the author of two books, A Woman's Place is Everywhere, and her autobiography, A Kind of Grace. Jackie Joyner-Kersee is committed to bringing awareness to causes and initiatives she is passionate about and working to involve more corporations, sponsors, and community groups in advancing her Foundation's program and initiatives worldwide.