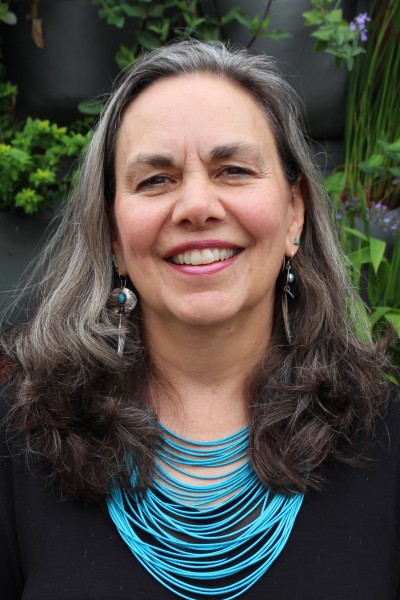 The 2017 Crawford Prize Recipient
Susan Teegen
The National Recreation Foundation presented the 2017 Robert W. Crawford Achievement Prize to Susan Teegen. With this prize, the Foundation recognized Teegen's dedication to transforming the lives of Philadelphia's young people through a passion for the arts.
From a young age, Susan Teegen felt called to empower youth. From leading listening circles with peers, to working as a group counselor with girls who were adjudicated, as well as with youth living in communities challenged by racism and poverty, she witnessed young people flourish when they felt listened to and were given opportunities to learn, explore and create. At age 23, she was astounded by the power of art while painting her way through the grief and pain of an intense injury, accompanied by a series of losses. These moments of revelation came to fruition when Susan focused her graduate work at Princeton Theological Seminary on the intersection of art, healing and transformation. After moving to Philadelphia and completing work in painting and printmaking at the University of the Arts, her experiences coalesced into an idea. In 2001, Susan founded ArtWell.
ArtWell's mission is to support young people and their communities through arts education and creative reflection to discover strengths, face challenges and awaken dreams. Under Susan's leadership, over the last 17 years ArtWell partnered with over 400 private, public and charter schools, as well as community and faith-based organizations, to engage more than 35,000 young people in reflective and academically engaging arts programs across Greater Philadelphia. Susan is adept at fostering partnerships with local artists, schools and educators to help young people and communities thrive. ArtWell has received many community accolades, including the Violence Prevention Initiative Community Award from the Children's Hospital of Philadelphia, the George Bartol Arts Education Award from the Stockton Rush Bartol Foundation, both in 2015, and Community Service Awards from the Council for American Islamic Relations in 2010 and 2016.
ArtWell's arts education programs utilize art as a tool for deep reflection, enhanced communication and greater academic achievement. ArtWell transforms the lives of young people facing discrimination, poverty, violence and the everyday challenges of growing up. Through collaborations between local artists and young people, ArtWell fosters thriving, just and peaceful communities throughout the Philadelphia area. ArtWell programs are made available to those who need them most, in ways that engage students and their communities, without the burden of expense.
To learn more about ArtWell, visit theartwell.org.