2016 Crawford Prize Recipient: Michael "Spike" Lobdell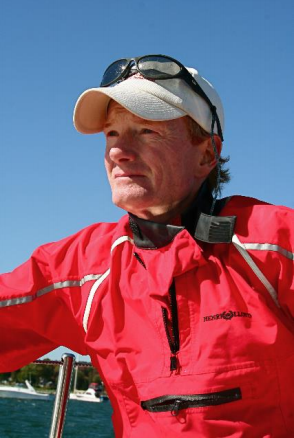 The National Recreation Foundation is proud to present this year's Robert W. Crawford Achievement Prize to Michael "Spike" Lobdell for his years of service with the New England Science & Sailing Foundation (NESS). Mr. Lobdell founded NESS in Stonington, Connecticut in 2004 and has worked with NESS for over 12 years.  NESS has truly thrived under Spike's direction and has become one of the most successful community sailing programs in the Country. Spike's interest in sailing stems from his father's passion for the sport and has motivated his continued dedication to introducing young people to the ocean.
NESS is a non-profit ocean adventure education program that focuses on linking experiential science education and physical activity in an outdoor recreation based environment. Many of the students who participate in NESS have never had the opportunity to be on the water. NESS provides students with solid educational experiences in marine sciences, while introducing them to an alternative and new outdoor recreational pursuit. Some of the outcomes associated with participation with NESS are increased confidence, understanding of the important of teamwork, and leadership development. Spike and the NESS program maintain the core values of inclusivity, experiential learning, self-discovery and stewardship.
Under the guidance of Mr. Lobdell, NESS has grown from 40 students at its inception in 2004 to nearly 5,000 students in 2015. The program now runs year round and has created avenues for underprivileged students to participate in the program. In 2004, nearly all students were able to pay for tuition. Now, 56% (roughly 2,800) of students come from low-income communities and receive financial aid. NESS was able to provide more than $430,000 in 2015, and more than $1.4 million in student scholarships since 2008. The program currently operates seven locations throughout New England and partners with over 100 schools.
Mr. Lobdell has devoted himself to enhancing the lives of children in the Northeast and epitomizes what the Crawford Prize seeks to recognize; an individual who has dedicated him or herself to enhancing recreation opportunities for youth, making it possible for more young Americans to live healthy, participatory lives. The National Recreation Foundation is proud to be able to recognize Spike's work with this award.