Arshay Cooper Awarded NRF's 2022 Crawford Prize
November 15, 2022
|
A Most Beautiful Thing, A Most Beautiful Thing Inclusion Fund, ABC Park, Arshay Cooper, Crawford Prize, crew, Derwin Hannah, healing through nature, Lila Leff, National Recreation Foundation, outdoor recreation, power of the outdoors, rowing, Soul Trak Outdoors, swimming, Tyrhee Moore, youth development
"For a lot of young people out there, the question is: 'How do I allow this fire inside of me to shine brighter than the fire that happens around me?' I think the answer is the power of outdoors."
– ARSHAY COOPER, 2022 Crawford Prize Recipient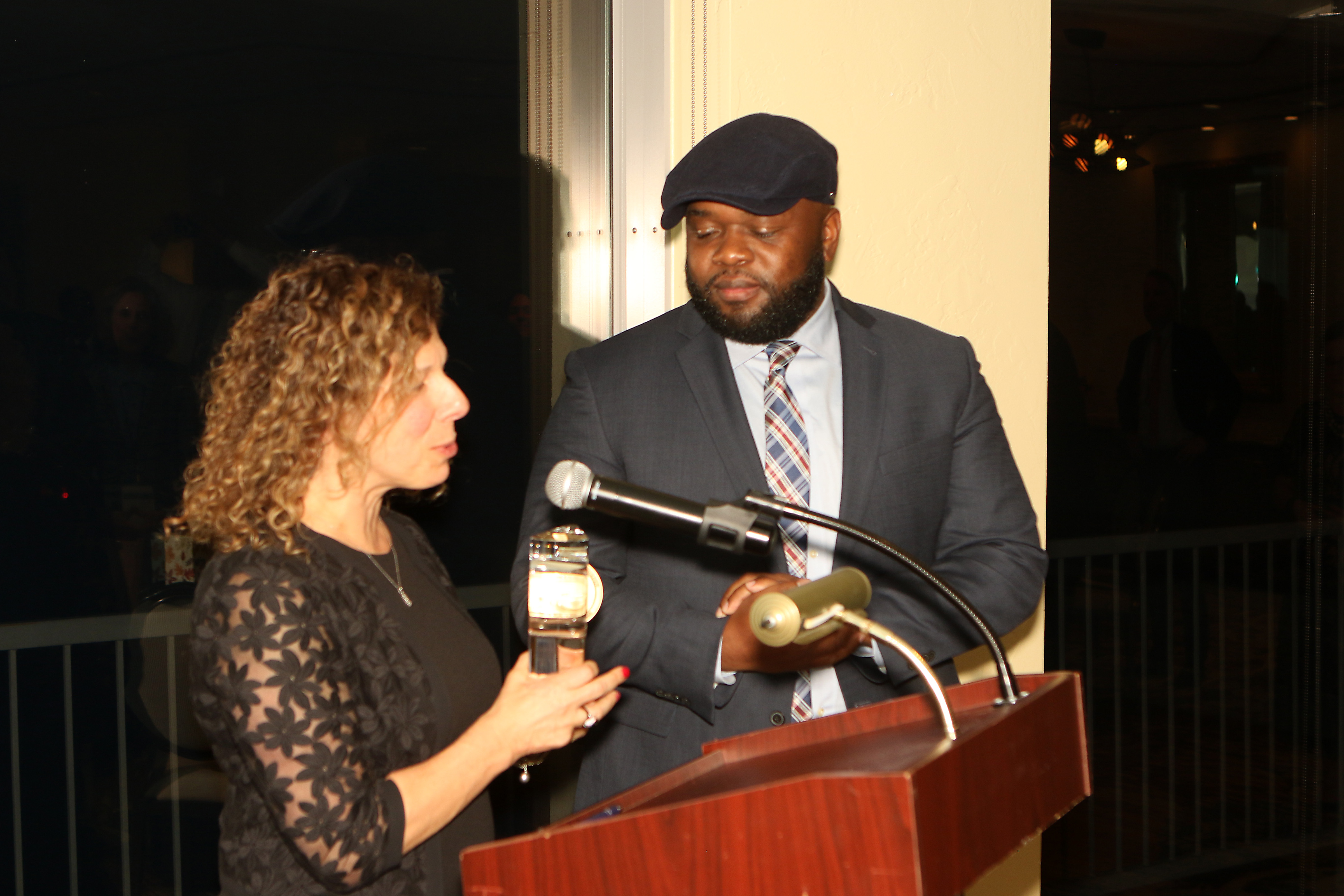 Arshay Cooper was awarded the 2022 Robert W. Crawford Achievement Prize at the Annual Meeting of the Board of Trustees of the National Recreation Foundation held in Colorado Springs, Colorado, on November 5, 2022. The Prize was presented to Cooper by National Recreation Foundation Trustee Lila Leff. "Arshay always believed that rowing was not only about developing athleticism, but also professionalism, discipline, community, and a love of nature. More and more, in recent years, he has felt compelled to tell his story and to create opportunities for others to be introduced to nature and the wealth of opportunities he believes can come through rowing," said Leff.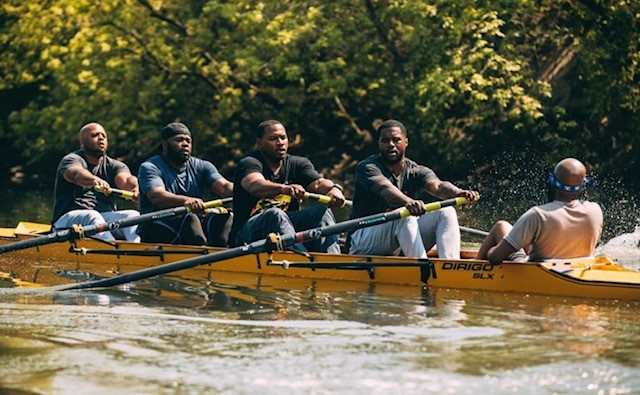 Growing up on the West Side of Chicago in the late 1990s, Arshay Cooper witnessed firsthand the devastating impact that poverty can have on a community. Cooper and his fellow students at Manley High School were living in a war zone, where hopelessness was ever present; opportunity was not. "At fourteen years old in my neighborhood, kids had experienced what most soldiers witnessed in war. At fifteen, I had already run for my life, had bullets fly straight past my head, skipped over pools of blood, and witnessed dead bodies on the street," Cooper wrote in his book, A Most Beautiful Thing.
Opportunity for Cooper arrived in the form of a boat sitting in his school's lunchroom alongside a sign that read, 'Join the Crew Team.' "The moment I wrapped my hands around those oars, my life changed. I went to college, I traveled the world, I started a foundation, I wrote a book. I was able to do all of these amazing things," said Cooper. "It wasn't, 'am I smart enough?' I was just looking for an opportunity. And that's the story of so many young people out there. So, let's give them an opportunity."
As captain of the first all-Black high school rowing team, Cooper learned how to bridge differences, build a team, and heal from the trauma he experienced in his neighborhood. "There was something about the water that gave us a peace that we had never felt before. We needed that," explained Cooper. "I wasn't just introduced to a sport; I was introduced to wellness."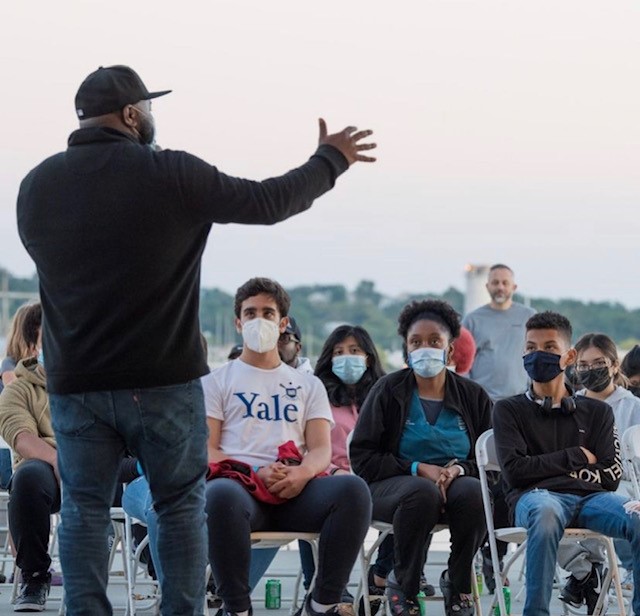 Today, Cooper travels across the United States encouraging youth of color to explore rowing and share the healing benefits of recreating on the water. Through his nonprofit organization, A Most Beautiful Thing Inclusion Fund (AMBTIF), Cooper works to break barriers within the sport of rowing by increasing sustainability, access to rowing, and diversity in youth rowing programs. "The idea is to make sure that every boathouse in our country reflects the diversity of its city, at every level of competition, from recreational rowing to the Olympics," said Cooper.
AMBTIF supports rowing programs across the country. According to Cooper, "Every year we go into five different cities and start a rowing program. We go into communities that are neglected, public schools that don't have resources, and we introduce young kids to swimming, rowing, college and beyond. It's been powerful." In its inaugural year, the organization has supported 20 coaches of color, introduced 2,000 kids of color to the sport of rowing, and built partnerships to secure nearly $1 million in funding and supplies. And, this is just the beginning.
Reflecting on the receiving the Crawford Prize, Cooper said, "Right away, I thought about the new boats, the extra tours, the college trips that the kids will receive because of this Prize. I'm so excited to give this award to more young people to provide access and opportunity through the life-changing sport of rowing."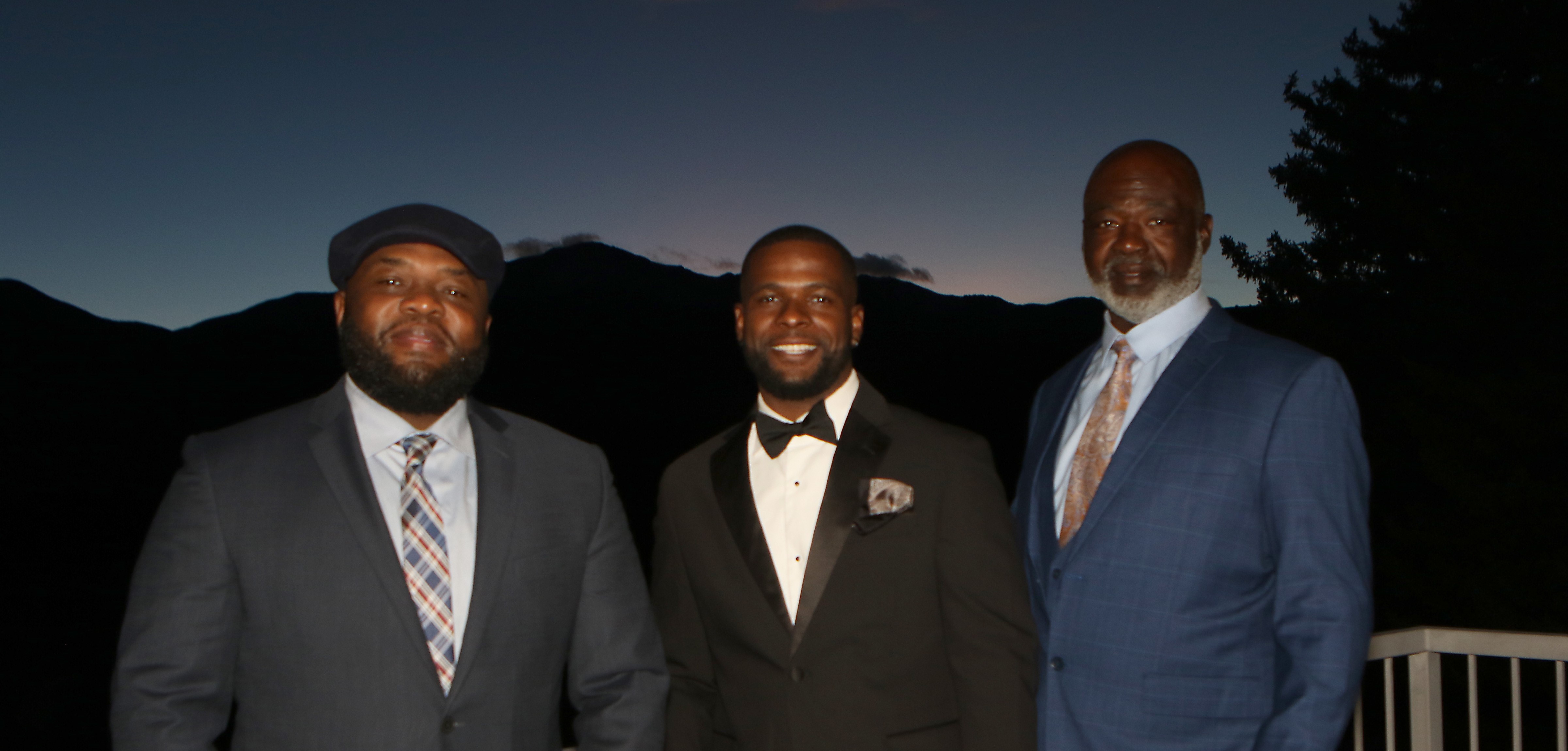 In Colorado Springs, the Foundation also honored the 2021 and 2020 Crawford Prize winners, who were presented their awards virtually due to the pandemic.
Tyrhee Moore, mountaineer, outdoor education leader and advocate was awarded the 2021 Crawford Prize for his leadership in equitable access to outdoor recreation. Moore is founder of Soul Trak Outdoors, a nonprofit organization that connects communities of color to local green spaces and public lands in the Washington, D.C. metro area.  
In 2020, Derwin Hannah, from Southwest Baltimore's Mill Hill neighborhood, received the Prize for his efforts to transform a trash-strewn vacant park that neighbors feared to enter into a safe space for children play, offering hundreds of families a support network for mentorship and opportunity, and making the urban park a center for community cohesion, investment, and sports recreation. He is the founder of the ABC Park Seminoles Sports Agency.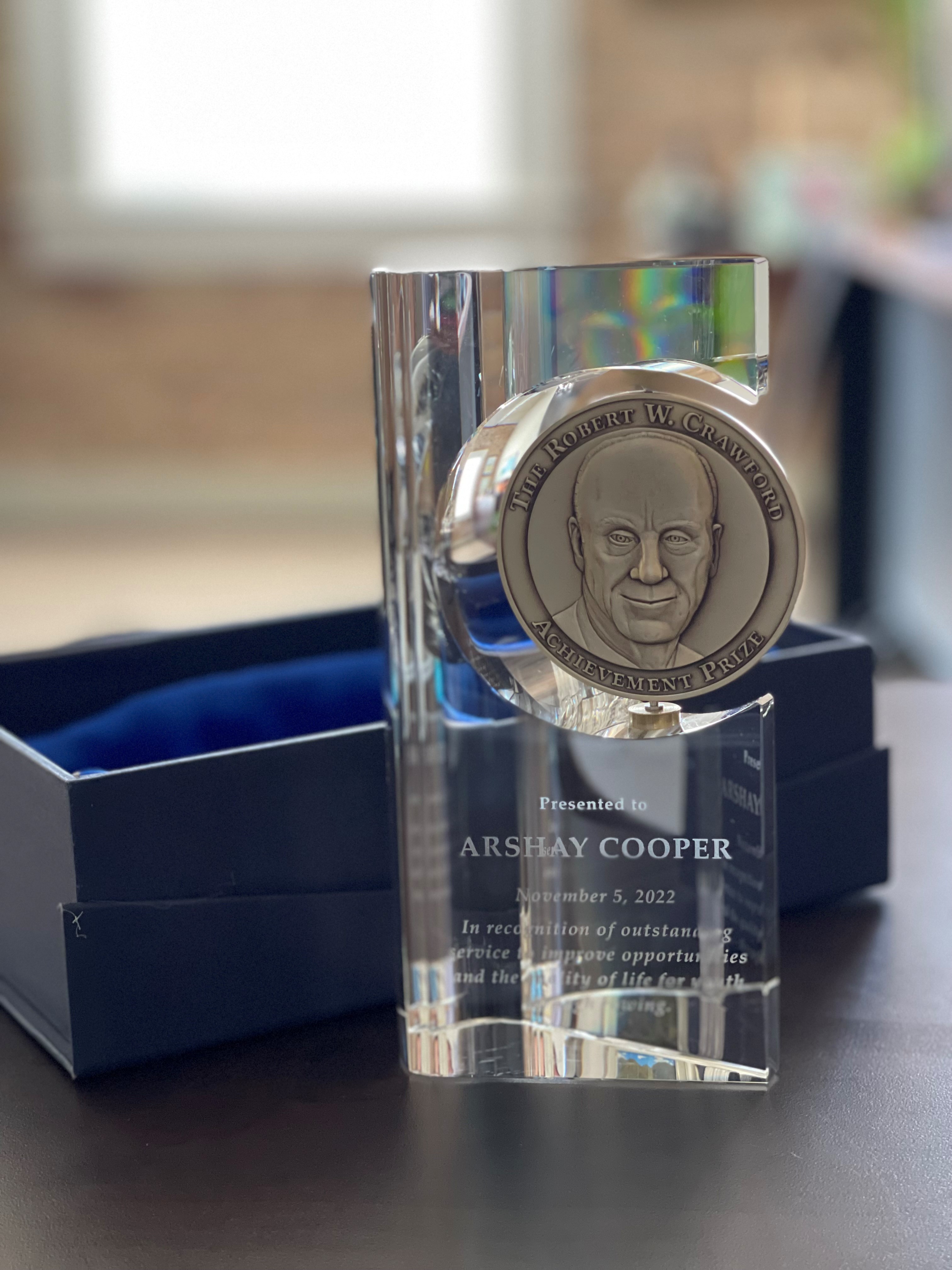 Presented annually since 2002, the Robert W. Crawford Achievement Prize recognizes a living person who has dedicated him or herself to enhancing recreation opportunities for youth, making it possible for more young Americans to live healthy, participatory lives, thus reinforcing the work of the Foundation. Each year, the Prize is awarded to a person, professional or volunteer, who has made an extraordinary contribution in advancing recreation programs for youth from disadvantaged circumstances.
The Prize winner then directs the $50,000 cash prize to support the nonprofit of their choice that addresses the needs of disenfranchised youth through outdoor recreation.
National Recreation Foundation celebrated the 20th anniversary of the Crawford Prize with recent Prize recipients at its 2022 Annual Meeting.