Having ignited an international movement to reconnect children with nature, Richard Louv awarded 2019 Crawford Prize
November 13, 2019
|
Bob Crawford, Children & Nature Network, Crawford Prize, Elsie McCabe Thompson, John McCarter, Last Child in the Woods, Our Wild Calling, Richard Louv, Sarah Milligan-Toffler, Sophie Twichell, Tim Richardson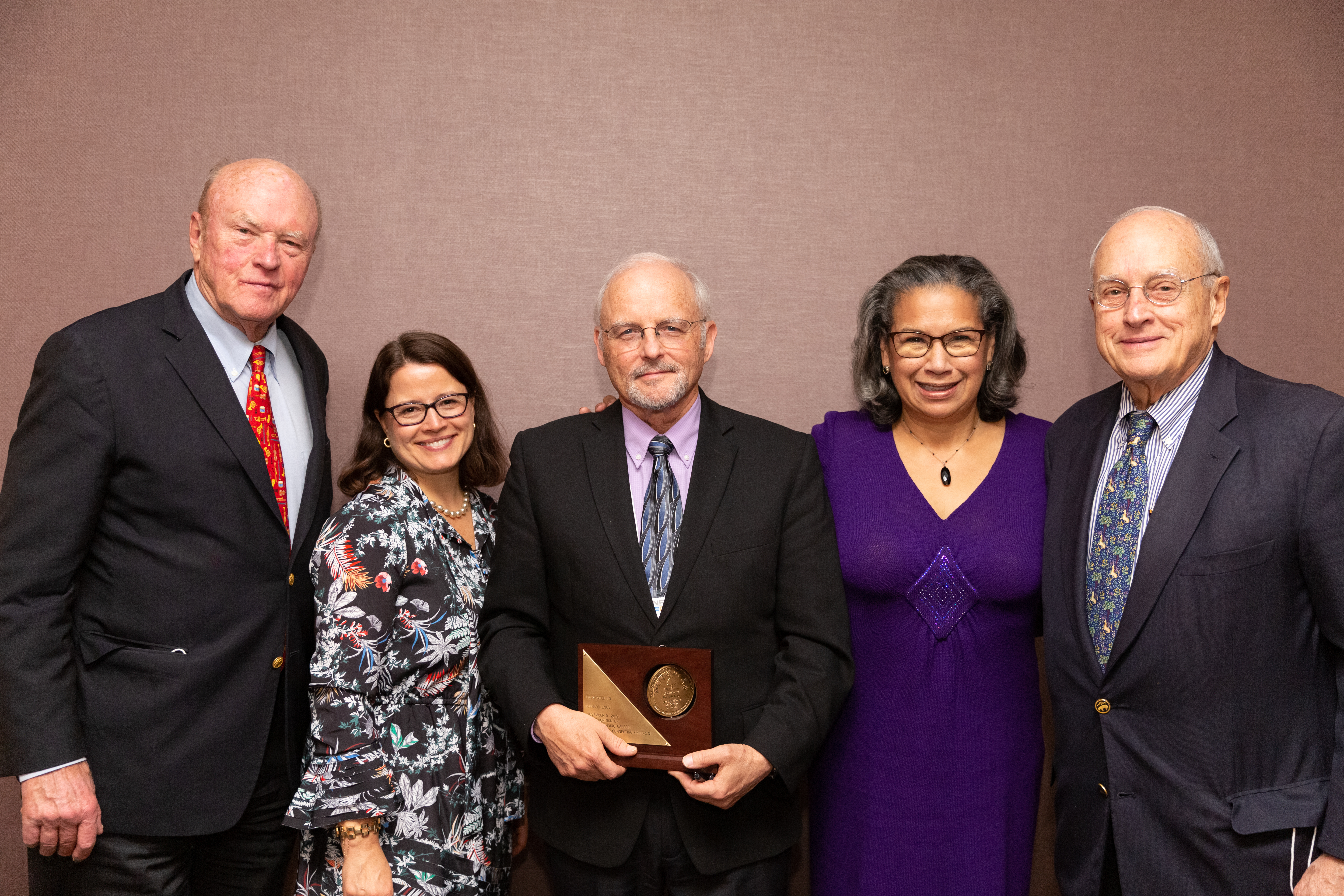 In recognition of his dedication to rekindling a connection between children and the myriad of benefits of time outdoors, the National Recreation Foundation presented its 2019 Robert W. Crawford Achievement Prize to Richard Louv. Louv received the prize on Saturday, November 9 at the National Recreation Foundation's Board of Trustees Annual Meeting in Cincinnati, Ohio.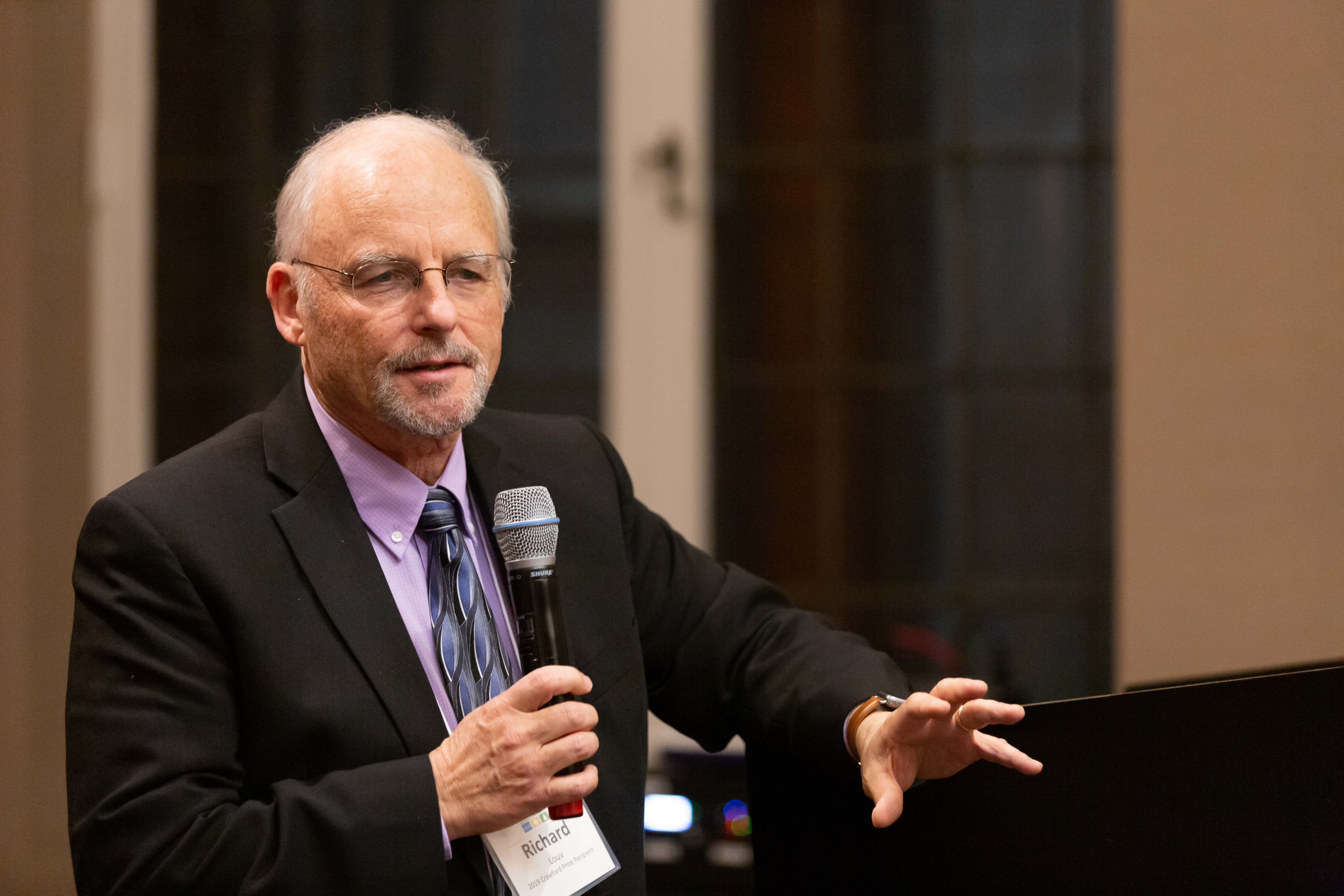 Richard Louv is a nonfiction author and journalist. He has written 10 books which have been published in 24 countries. He was a columnist for The San Diego Union Tribune from 1984-2007, and he has been a columnist and member of the editorial advisory board for Parents magazine.
Louv is best known for his book, Last Child in the Woods: Saving Our Children From Nature-Deficit Disorder (published in 2005), which investigates the relationship of children and the natural world in current and historical contexts. Louv created the term "Nature-Deficit Disorder" to describe possible negative consequences to individual health and the social fabric as children move indoors and away from physical contact with the natural world. Louv cites research pointing to attention disorders, obesity, a dampening of creativity and depression as problems associated with a nature-deficient childhood. He is commonly credited with helping to inspire an international movement to reintroduce children to nature.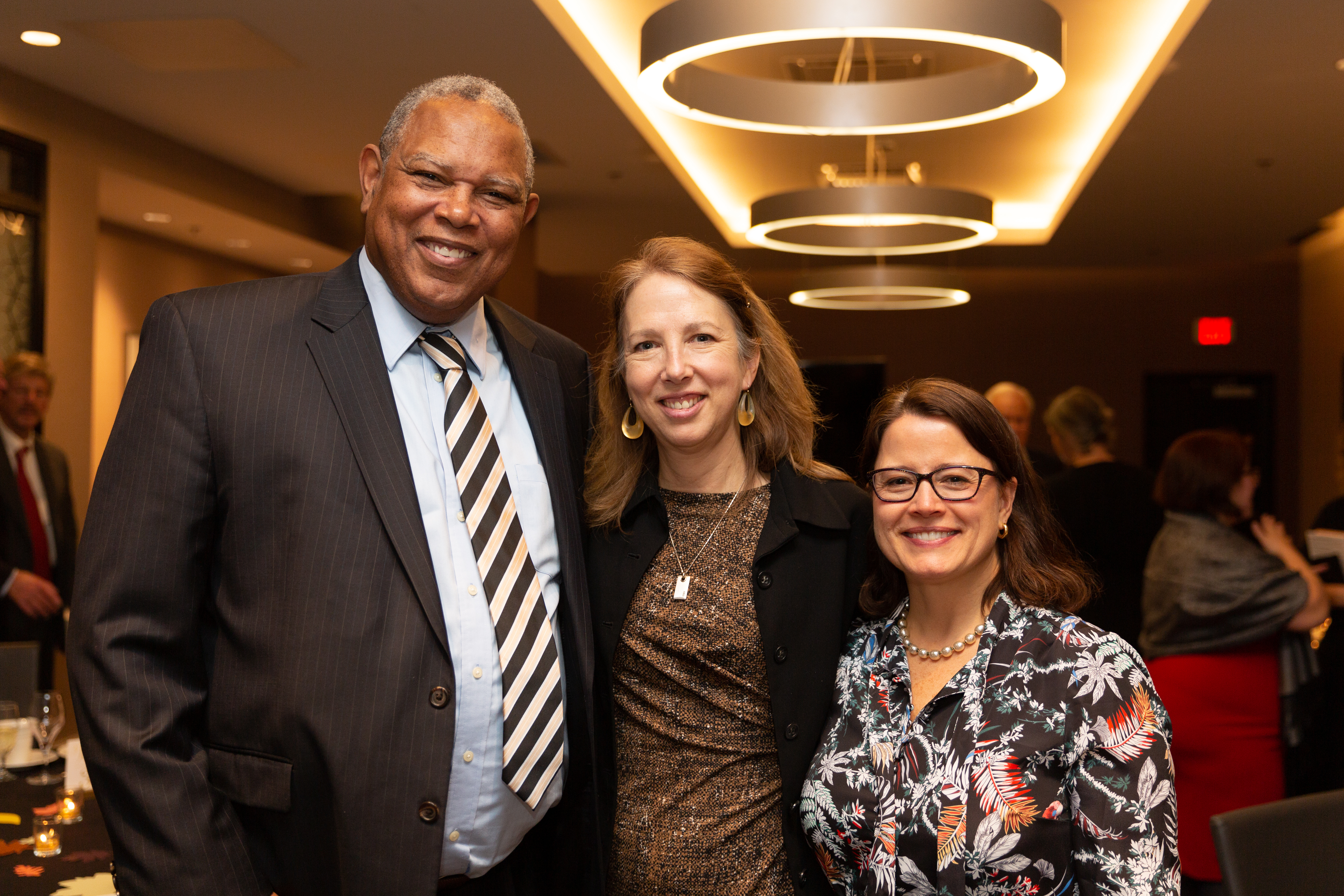 Louv is co-founder and Chairman Emeritus of the Children & Nature Network, an organization helping build the movement. He is directing the prize money to the Children & Nature Network for its work connecting children, their families and communities to nature. Sarah Milligan-Toffler, Executive Director of the Children & Nature Network, joined Louv in Cincinnati for the award presentation.
In 2008, Louv was awarded the Audubon Medal, presented by the National Audubon Society. Prior recipients have included Rachel Carson, E. O. Wilson and President Jimmy Carter. Among other awards, Louv is also the recipient of the Cox Award for 2007, Clemson University's highest honor, for "sustained achievement in public service."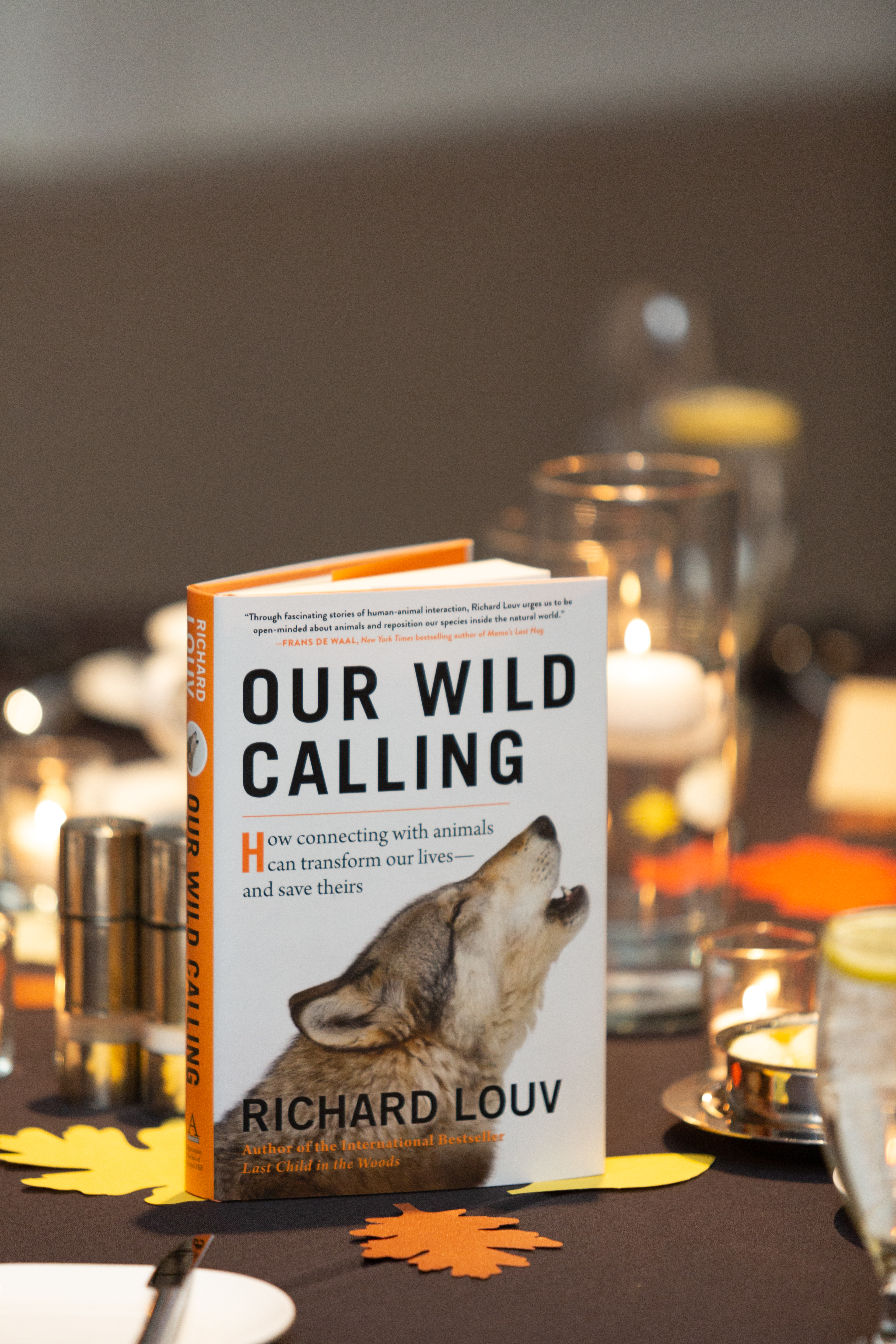 Louv's most recent book, Our Wild Calling, was released on November 5, 2019. Redefining the future of human-animal coexistence, Our Wild Calling explores these powerful and mysterious bonds and how they can transform our mental, physical, and spiritual lives, serve as an antidote to the growing epidemic of human loneliness, and help us tap into the empathy required to preserve life on Earth. Our Wild Calling makes the case for protecting, promoting, and creating a sustainable and shared habitat for all creatures—not out of fear, but out of love. Transformative and inspiring, this book points us toward what we all long for in the age of technology: real connection.
To learn more about Richard Louv, click here.
To learn more about the Crawford Prize, click here.