Mountaineer, Outdoor Recreation Leader and Advocate Tyrhee Moore Awarded NRF's 2021 Crawford Prize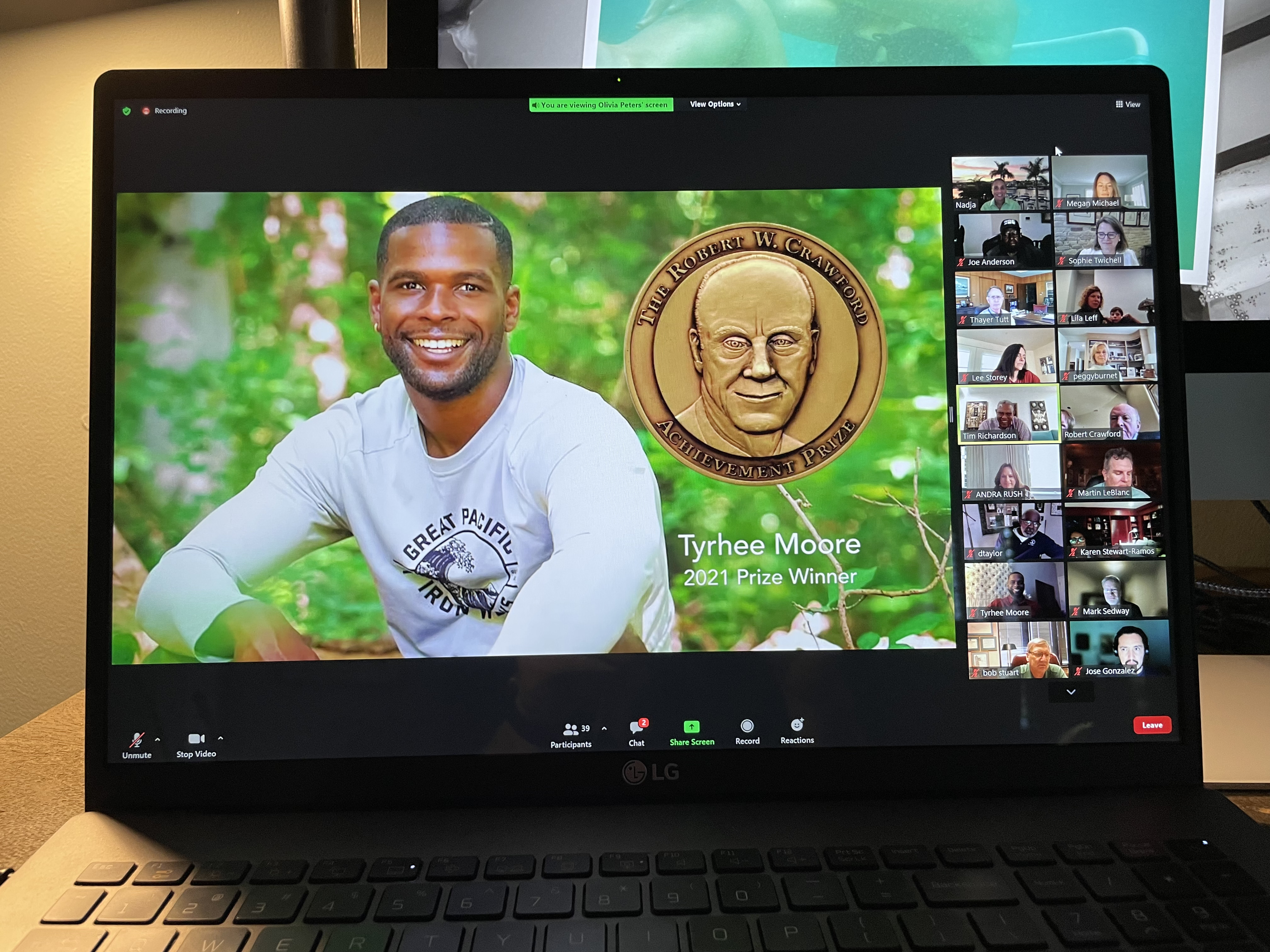 "When you are a mountaineer, you're not entitled to a summit, you're not entitled to a peak. You understand the amount of work and effort that it takes. The journey itself is so much more important than the summit." – Tyrhee Moore
Tyrhee Moore was virtually awarded the 2021 Robert W. Crawford Achievement Prize during the National Recreation Foundation's Board of Trustees Annual Meeting on November 6, 2021. The Prize was presented to Moore by NRF Trustee Nadja West. "What impressed me about Tyrhee is that he is a living example of how providing recreation opportunities for youth can make an impact," said West. "He took what he learned from his experiences and is making extraordinary contributions in the outdoors by advancing opportunities for people of color," said West.
Moore's outdoor journey began at age 12 when he was introduced to outdoor adventure through a City Kids Wilderness Project summer camp held near Jackson Hole, Wyoming. Stepping off the plane into the Bridger-Teton National Forest, Moore was able to leave the perils of his Washington, D.C. neighborhood behind. "I immediately realized that there was more out there for me, and my world became so much bigger," said Moore.
In the Grand Tetons, Moore experienced deep immersion in our public lands and wilderness. Learning how to kayak, canoe, backpack, and rock climb on that first trip ignited a passion in him for the outdoors. Moore returned to Wyoming summer after summer, and his love for the outdoors grew. He transitioned from a City Kids camper to volunteer. Then, after graduating from West Virginia University and becoming a wilderness instructor, he was hired as a City Kids program coordinator. This allowed him to provide the same types of life-changing opportunities to youth like him.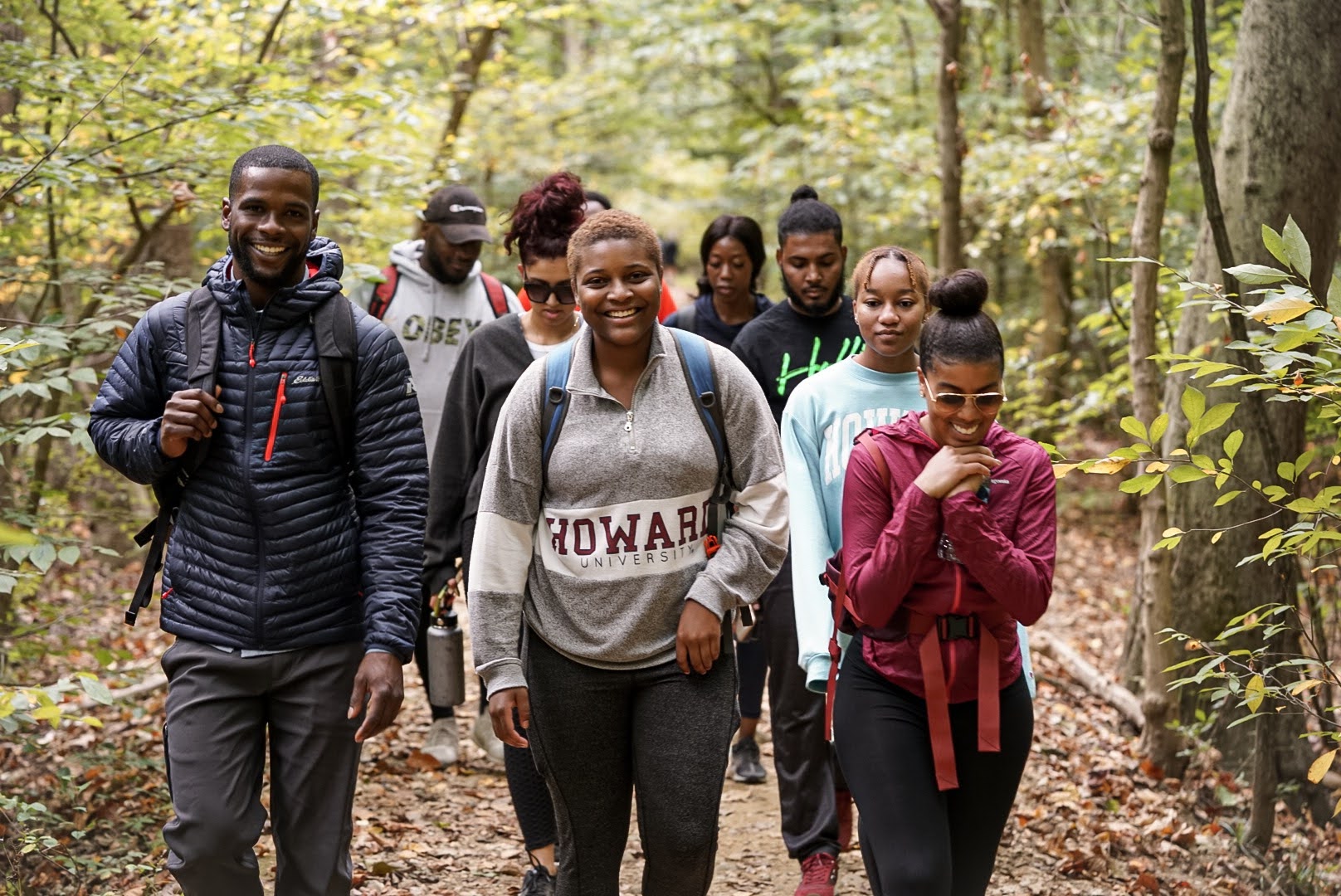 Moore knew that his outdoor experience as a child was not typical for youth and adults from marginalized communities and that people in his hometown were also missing out on the physical and mental health benefits of nature. So, at the age of 25, he founded Soul Trak Outdoors. The nonprofit connects communities of color to local green spaces and public lands in the Washington, D.C. metro area. "I decided to start Soul Trak with the vision of touching everyone and creating a culture shift," said Moore.
Soul Trak is also working to build a coalition of diverse leaders in the outdoors through its Student Ambassador Program, including students from Howard University. "When a kid can see someone that comes from their community that looks like them, dresses like them, talks like them, they see direct representation in places that may feel unfamiliar or unsafe, and they can warm up to the idea of pushing themselves and get out there too," said Moore. By engaging people of color, Soul Trak is developing a representative community in the outdoors that more accurately reflects our nation's population.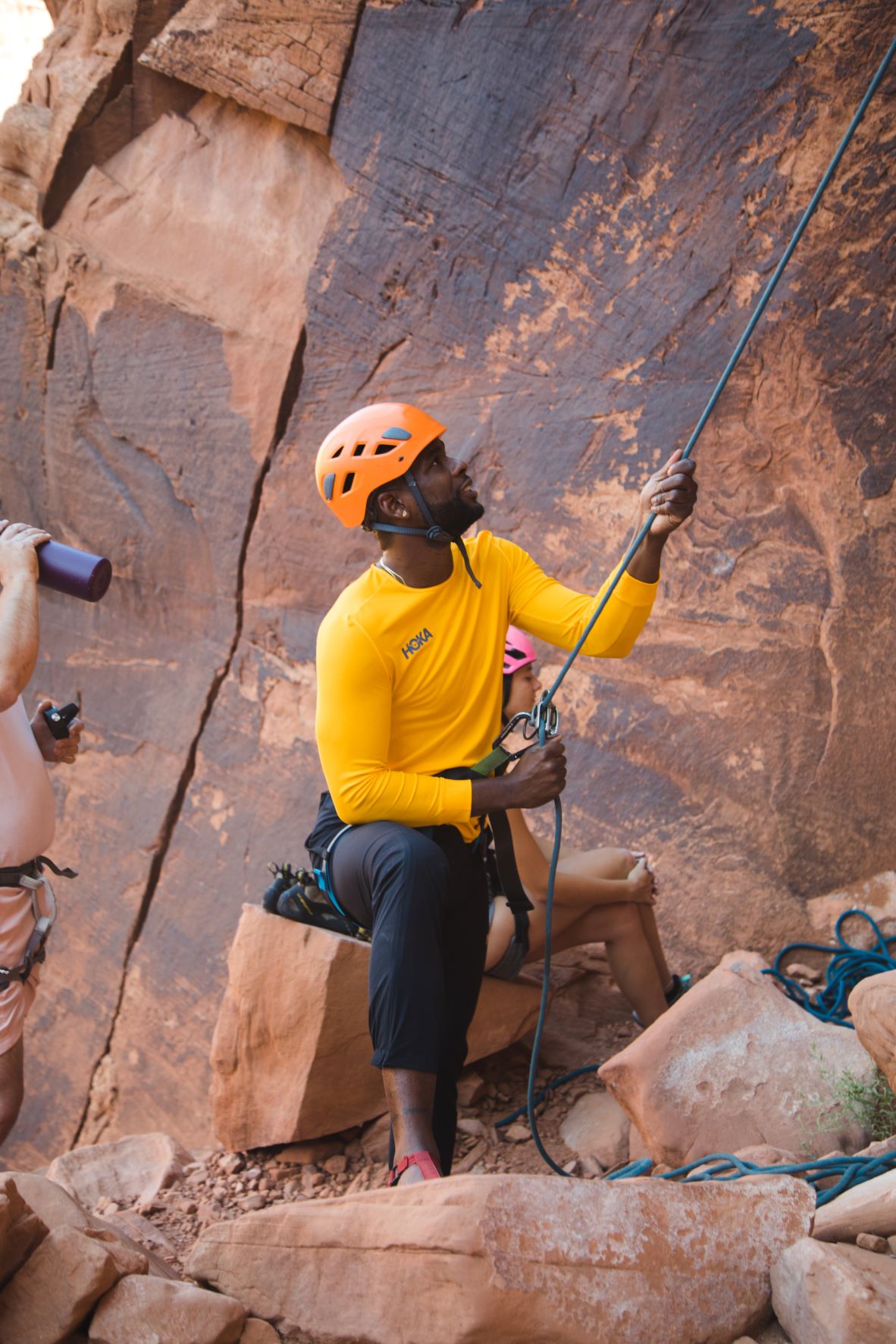 In addition to his leadership in equitable access to outdoor recreation, Moore is a trailblazer in the mountains. He was a member of the first all-Black team to attempt to summit Denali and has amassed an impressive list of climbs, including Mt. Denali, Mt. Kilimanjaro, Mt. Aconcagua, and the Rwenzoris in Uganda. "Being a part of Expedition Denali is what I consider the most pivotal event in my life," said Moore. "I was the youngest member of the expedition, and it allowed me to be a part of something that was much greater than myself. There were other Black leaders, and it gave me a sense of validation when I truly needed it. That spark led me to this new chapter."
Moore often is recognized for his profound impact on making the outdoors a more welcoming place. In 2014, he was named a Backpacker Magazine Hero of the Year and received the Outdoor Industry Inspiration Award. More recently, Outside Magazine recognized Moore as an Outdoor All-Star. Moore's path provides him a platform to speak, advocate and heighten awareness of the adventure gap and the need to increase the representation of youth and leaders of color in outdoor spaces.
"Representation matters, one hundred percent. We need to see more Black and Brown people in those spaces. We have to see more women in those spaces," said Moore. "The best way to do that is to get them there."