National Recreation and Park Association Forecasts Top Trends in Parks and Recreation for 2018
As we are now fully into 2018 and with spring and summer just around the corner, it may be a good idea to consider some of the current trends in recreation and park culture and activity observed and projected for this coming year. The National Recreation and Park Association, the main organization body in our field of parks and recreation administration, recently published an article on its website outlining trends for the 2018 year. The following are some of the highlights from that article:
Parks Everywhere! An increasing number of people living in cities and urban areas has created a shift in focus to development of outdoor green spaces and city parks. Parks continue to emerge in a variety of unconventional spaces, including: old railway corridors, empty city lots, and even in unused underground spaces (e.g. New York's "Lowline" park in a trolley terminal). It is expected that 2018 will continue to see park development and an increase in unused space transformed into community parks.
The Opioid Epidemic. In 2017, overdoses outnumbered murders by a ratio of 4-1, a number higher than ever before (The Philadelphia Inquirer, January 23, 2018). With what seems to be an out-of-control downward spiral of opioid use, parks may be able to assist. Cities and metro areas have begun to use parks and public spaces to combat this growing concern in a variety of ways. Parks and recreation departments have begun to develop programming focused on reducing the use and dependency on these drugs and getting people struggling with an opioid addiction the help that they desperately need. This linked article discusses the role that parks play in combating this epidemic.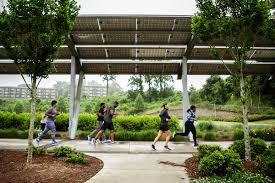 Partners in Evidence-Based Health Delivery: With an increase in research on health and wellness programs and more information on what works and what does not in terms of health outcomes, parks and recreation programs are expected to begin to implement these delivery curricula into their regular programming. It is expected that parksand recreation departments will continue to partner with healthcare agencies across the country as a means of health promotion. More on this topic can be found here. http://www.nrpa.org/parks-recreation-magazine/2014/november/research-update-evidence-based-programs-and-practice/
Large Donations: Wealthy individuals, organizations and foundations continue to recognize the importance of parks and green space and are putting their money into these areas in masses. Millions of dollars have been gifted to parks and recreation departments such as, Central Park Conservancy ($100 million), River Parks Authority in Tulsa, OK ($350 million), Chicago Park district ($12 million), and many more (www.nrpa.org Top Trends in Parks and Recreation, February 6, 2018). It is expected that these large donations will continue in 2018.
Focus on Park Sustainability: As a proponent of green space, parks have a natural connection with sustainable and environmentally healthful behaviors. It is expected that in 2018, there will be an increased focus on parks commitment to sustainable energy and land usage and will act as a model for the public on what responsible energy consumption looks like. The sustainability survey report from the NRPA provides a better understanding of the current sustainability efforts of Parks and Recreation departments.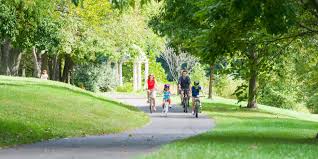 Economic Development depends on Parks: It is clear that economic development and quality parks and recreation opportunities go hand-in-hand. As companies look to develop operations bases, one of the reasons for commitment to a specific city is the quality and quantity of available green space for employees and their families. Parks and green space, as well as access to bike and walking paths, contribute to thriving metropolises, a characteristic that organizations desire for headquarters and business operations.
Follow this link for a full list of the projected 2018 parks and recreation trends.
Resources:
Sustainability Survey Report: https://www.nrpa.org/contentassets/f768428a39aa4035ae55b2aaff372617/sustainability-survey-report.pdf
Parks Combatting the Opioid Epidemic: https://www.nrpa.org/parks-recreation-magazine/2017/june/confronting-the-opioid-outbreak-in-our-parks/