NRF Welcomes New Trustee, Dr. Darryl Taylor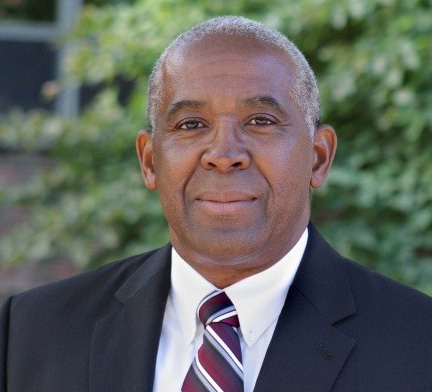 Dr. Darryl L. Taylor from Detroit, Michigan is the newest member of National Recreation Foundation's Board of Trustees. 
Taylor has a deeply anchored passion for helping youth from under-resourced communities maximize their skills and creating opportunities for their success. He will soon retire as director of Horizons-Upward Bound (HUB), a successful collaboration between Cranbrook Schools and public schools in metropolitan Detroit. HUB assists youngsters from low-income families to realize the advantages of higher education. Taylor is the first HUB and Cranbrook alumnus (Class of 1970) to lead the 53-year old program that provides academic enrichment and college access to low-income, potential first-generation college students from the metropolitan Detroit area. 
Said Tayor about his election as an NRF trustee:
I am excited to be joining a great team. As a former NRF grantee, I know the importance of NRF's work to recipient agencies. Funds NRF provides allow programs to expand and students to experience new, life enhancing recreational experiences that improve the trajectory of their lives. I am proud to join an organization with a long history of providing recreational programs to disadvantage communities. Now, as a NRF Board member, I am excited and fortunate to have the opportunity to find and serve similar communities.
Taylor was commissioned as an Ensign in the Naval Reserves in October 1977.  His impressive active duty career began in 1980 and included assignments as Dental Department Head aboard the USS INCHON (LPH 12) and USS TRENTON (LPD 14); Department Head assignments in Operative, Oral Diagnosis and General Dentistry at various clinics; Clinic Director, Marine Corps Recruit Depot, Parris Island, South Carolina; Executive Officer of 3rd Dental Battalion/U.S. Naval Dental Center, Okinawa, Japan; and Commanding Officer, 1st Dental Battalion/Naval Dental Center, Camp Pendleton. His last active duty assignment was as the Dental Officer of the Marine Corps.
He ended his thirty-year career in 2010, retiring with the rank of Captain.  His military decorations include, the Fleet Marine Force Officer Qualification, the Surface Warfare Medical Insignia, the Legion of Merit Medal (two gold star), the Meritorious Service Medal (one gold star), Navy and Marine Corps Commendation Medal (three gold stars), and the Navy Marine Corps Achievement Medal. He is a member of the International College of Dentists, American Society for Health Care Risk Management, Michigan ACT State Organization Council, past President of the Michigan College Access Programs and Personnel (MI-CAPP), adjunct faculty and member of the Admissions Committee at Oakland University William Beaumont School of Medicine and has his certification as a Reading Instruction Specialist. Taylor attended the University of Detroit and the University of Michigan, earning his Doctor of Dental Surgery.
NRF extends its warmest welcome to Dr. Taylor!