NYC Organization Works to Address Lack of Diversity in the Outdoors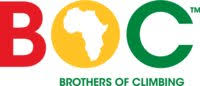 One of my favorite parts of the trend of social media is that I get introduced to all sorts of new and innovative programs. I take special note of those that fall within our scope at the NRF and feel that is important to share them. Programs are able to use the social media platform to share program information, attract participants, and garner support both in terms of public support and financial assistance. As many of you know I am an avid rock climber. I support and follow several rock climbing specific organizations on Facebook and Instagram, such as, the American Alpine Club, the Access Fund, and the American Mountain Guides Association. Several months ago the American Alpine Club posted about Brothers of Climbing (BOC), an organization based out of New York City.
Founded by Makhail Martin, BOC is dedicated to making outdoor recreation, and specifically rock climbing, accessible to populations that may never have been thought of rock climbing as a viable recreational activity. Martin, who grew up in Queens New York, comments on the perception of climbing and the outdoors in which he grew up, "Out here (Queens) there's no rock climbing gyms, there's no mountains… There's nothing out here like that, my idea of the outdoors is the backyard, you know?"
BOC is working to ensure that minority populations not only have an opportunity to experience the outdoors but also provides a community of support and familiar faces that encourage continued participation. One BOC member mentioned growing up being told, "black people don't go outside and that it was a dangerous place." As a result many minority youth do not have outdoor experiences while growing up. As one BOC member says, "It just goes back to not being exposed to the outdoors, and the problem is that we are telling ourselves that we can't do it and then on the other end there is no one telling us that we can do it, so it's a problem on both sides of the coin, and we have to attack it from both sides." Martin states, "BOC's mission is to increase involvement of minorities in the outdoors, right now we're starting with climbing but I want to see more of us participating in outdoor activities, because if more of us where out there it would just be more of a common thing." BOC has grown from just a few members to thirty or forty members regularly attending organization events, programs and trips.
While this organization is not youth specific and works more with younger adults, programs like BOC provide useful tips and techniques on how to develop influential programs that cultivate change within participants and the communities in which they serve. Attached are two short videos that provide more information and a deeper look into the work that BOC is doing.