Impact Grant Progress Report: Laureus Sport for Good Foundation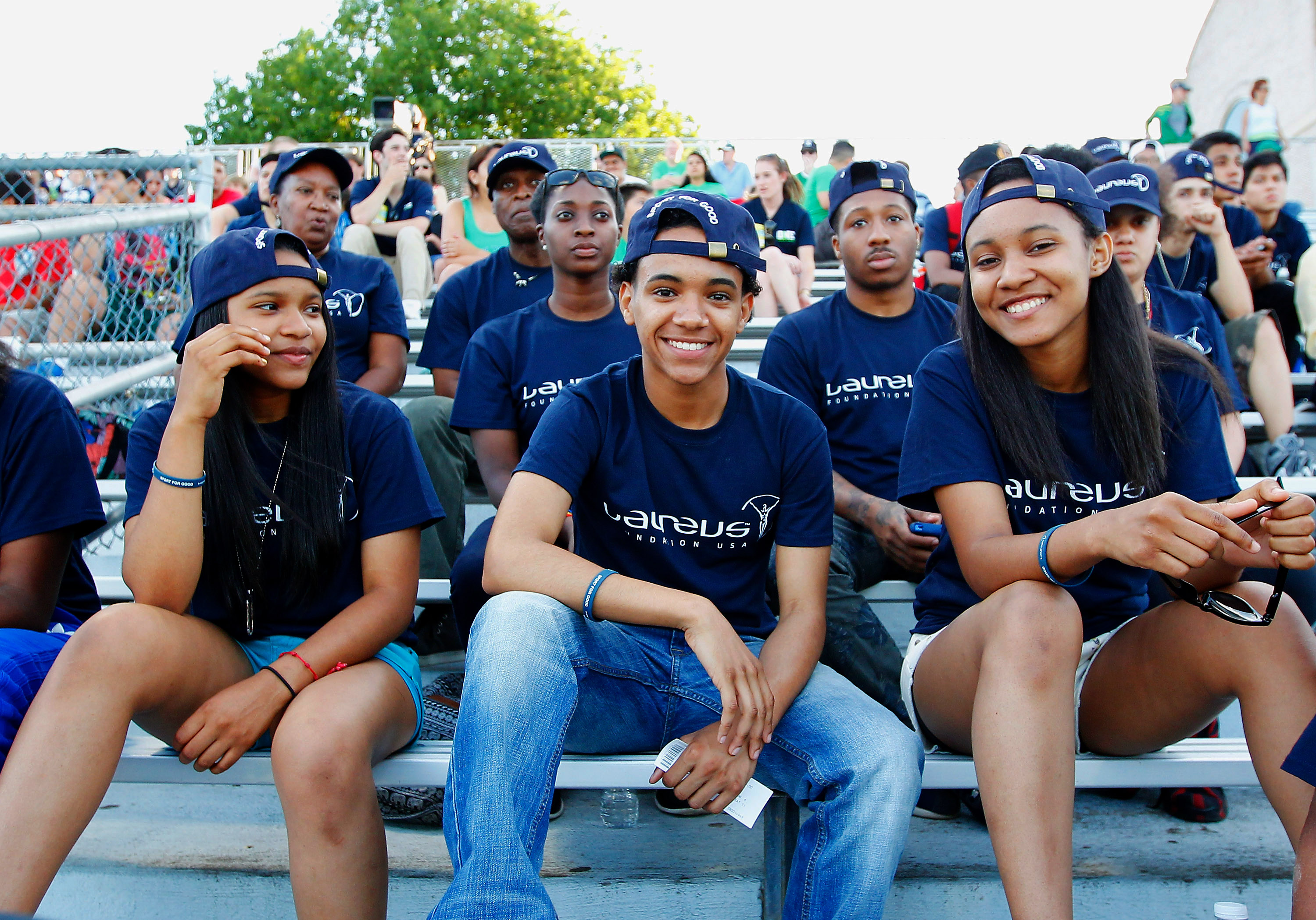 "Sport has the power to change the world. It has the power to unite people in a way that little else does. Sport can awaken hope where there was previously only despair."
~ Nelson Mandela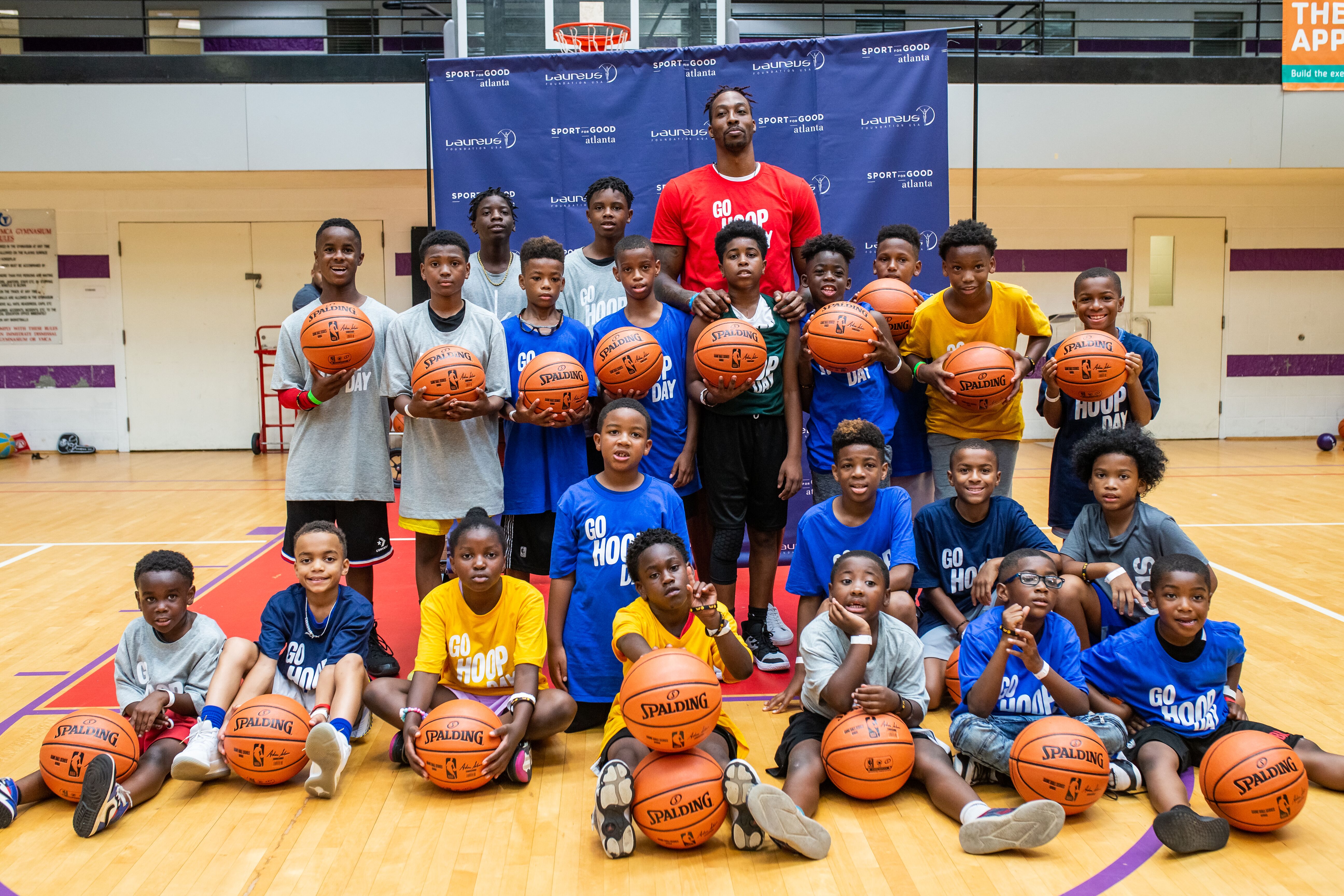 The Laureus Sport for Good Foundation, inspired by the words of its Founding Patron, Nelson Mandela, uses sport as a tool to tackle violence, discrimination and disadvantage around the world.  Here in the U.S., Laureus USA focuses on bringing high quality sport, recreation and educational enrichment opportunities to children living in some of the most under-resourced and challenged parts of American cities: communities that need youth programs most. In 2017, NRF awarded Laureus an Impact Grant for the launch of the Sport for Good Atlanta program, which focuses on initiating and expanding grassroots sports and recreational activities for the children of Atlanta's Westside neighborhoods of Vine City, Washington Park and English Avenue. 
Laureus USA supports organizations offering professionally-led recreation programs for 6-18 year olds at no cost throughout the year. In addition to bringing organized sports programs like basketball and softball that get youth active and outdoors, specialized recreation programs like Teach-A-Child to Fish, Soccer in the Streets, Atlanta Track Club, Bearings Bike Shop, Atlanta Youth Rugby, Atlanta Youth Tennis and Education Foundation, and CETA Foundation also are offered through Laureus USA partnerships. On average, 12,000 youth from Atlanta's Westside annually benefit from one program offering or another. This is the highest participation level of any existing NRF grant.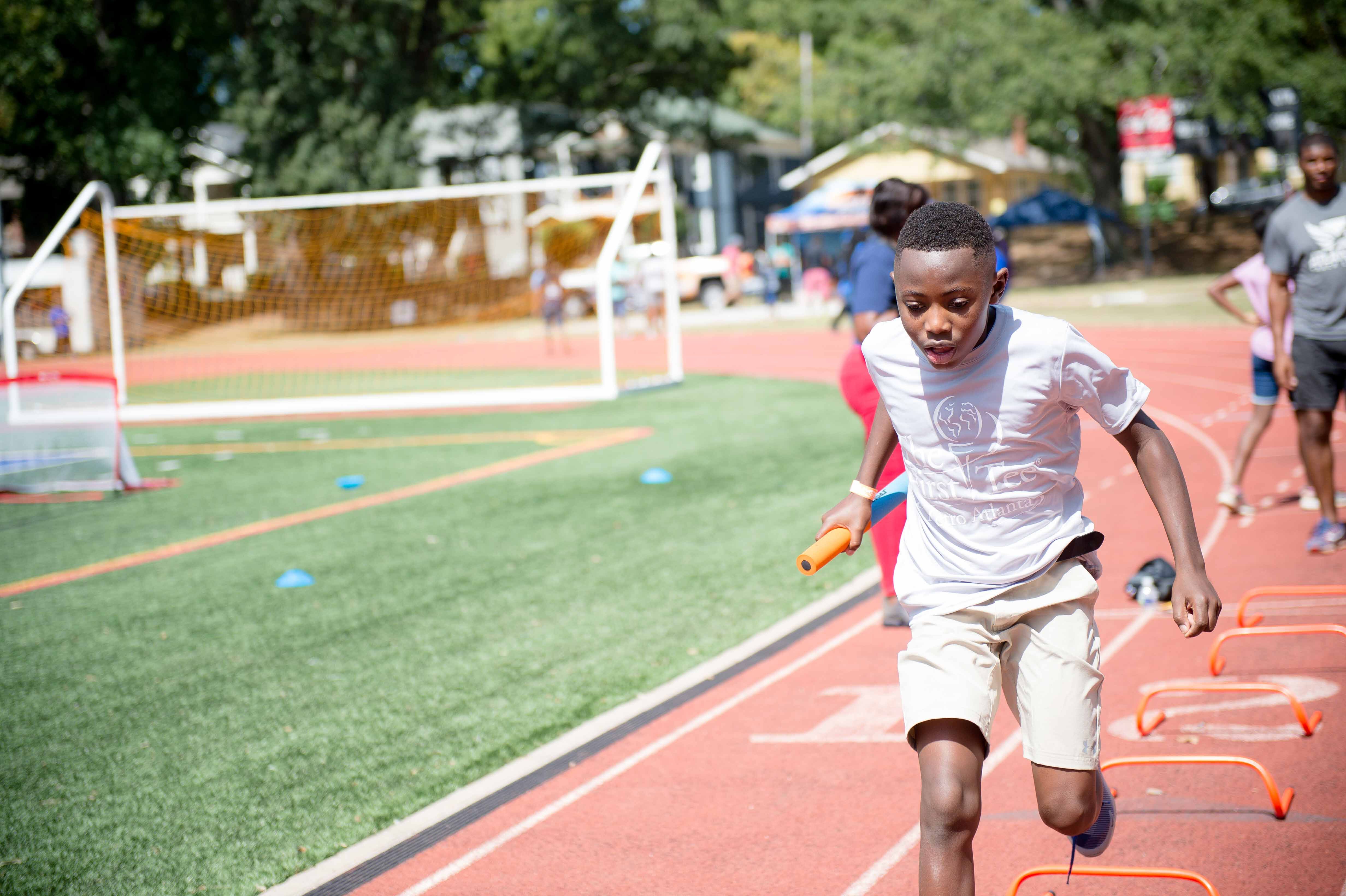 In addition to the sports and recreation programs, Laureus USA also offers special events for youth, such as an annual back-to-school book bag giveaway, a popular careers and colleges seminar Beyond the Game Summit held on a college campus in the summer, an annual community-wide Day of Sport, and ongoing capacity-building training for partner organizations. After two years, a major finding is that youth participating in the Sport for Good program consistently outperform their peers academically, no matter the age or gender of the subject. 
This program engagement model is going national. Titled Sport for Good Cities, the model was honed in Atlanta over the first three years of NRF grant support. Additionally, technical assistance and sustainability workshops were offered for program providers. So, not only are Westside youth offered more opportunities to get active and outdoors, but the nonprofit organizations offering those programs are building the capacity of their staff. The Sport for Good program now has expanded successfully to New York and Chicago, and it is beginning to be developed in Los Angeles, all without additional NRF support.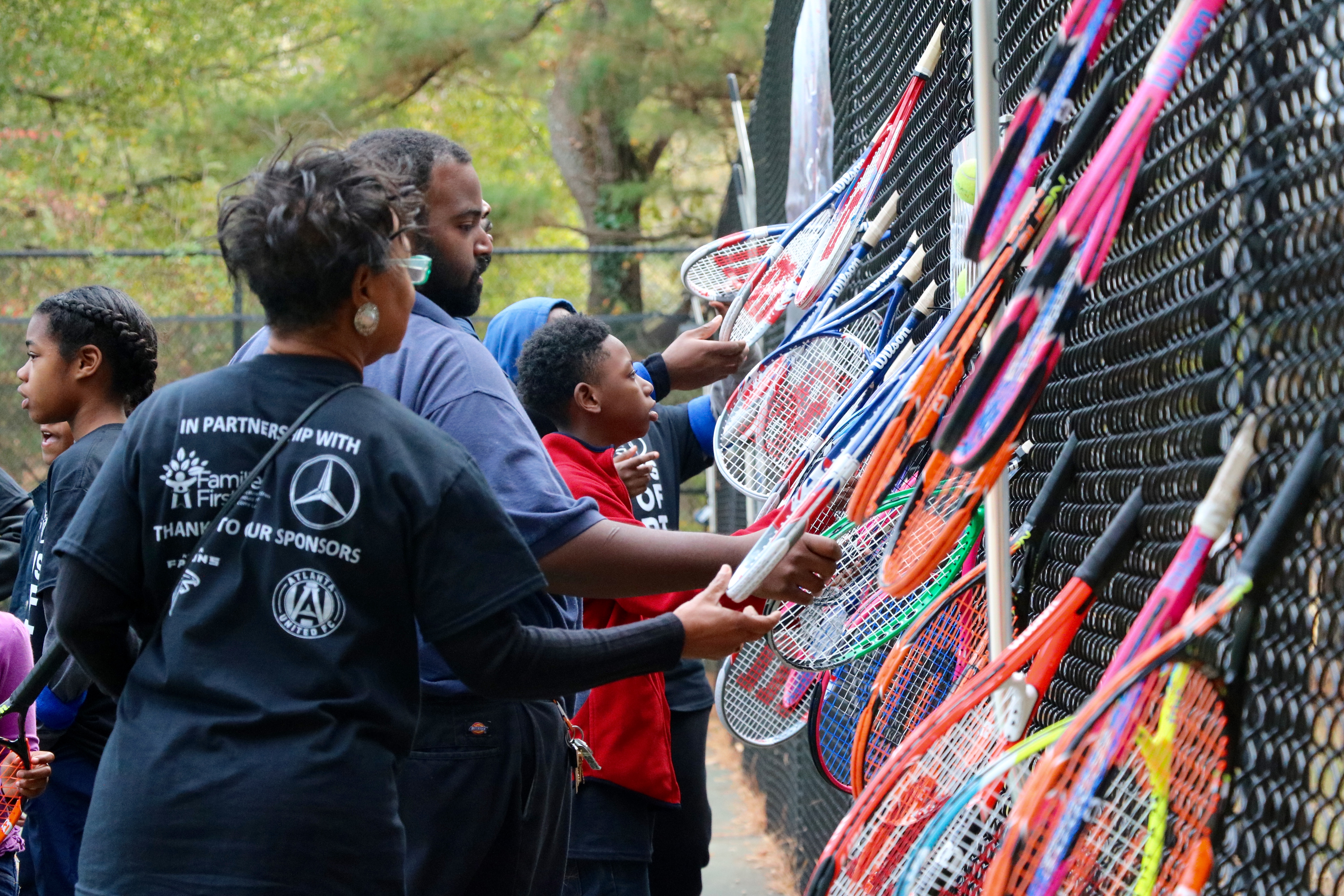 "What we've learned through our NRF partnership has given us the language to engage the likes of Nike and IMC Charities as program funders in other major cities," said Julia Lankford, Laureus' Director of Development. "A special benefit of the Laureus/NRF partnership has been the NRF sustainability workshops. These excellent professional development trainings provided professional development opportunities that Laureus USA couldn't have provided for our staff and community partners on our own."  
In 2018, NRF hosted the Annual Meeting of its Board of Trustees in Atlanta, showcasing the Laureus Sport for Good Atlanta initiative and the successful teamwork resulting between youth programs and community partners like Mercedes Benz USA. Said Lankford, "NRF has been a tremendous anchor partnership that believed in us from the start here in Atlanta. As we expand to more cities with our successful Sport for Good City model, we appreciate the early confidence and support from NRF."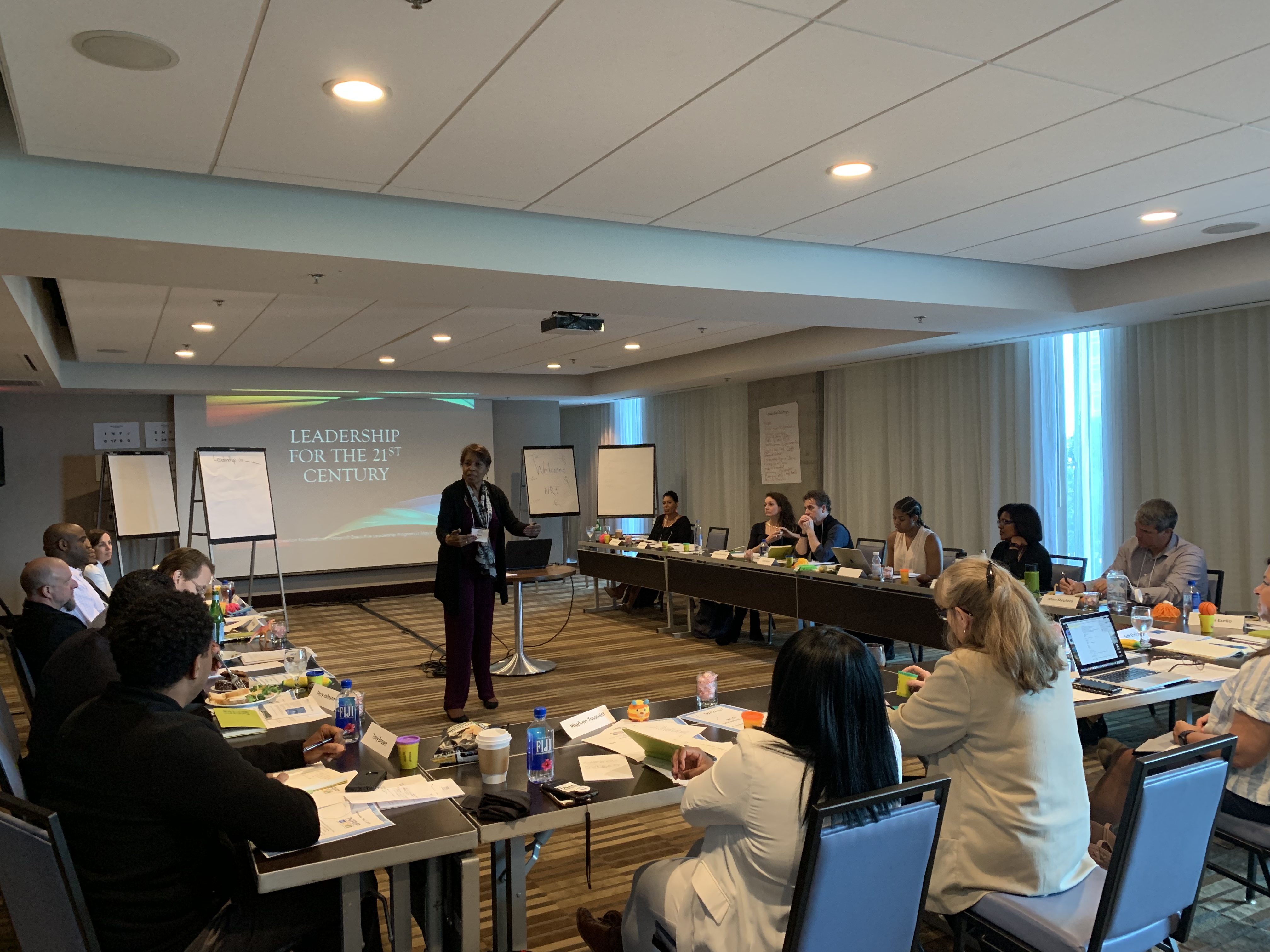 Building on the success of grantee sustainability workshops in Atlanta and Chicago, NRF and Laureus are co-sponsoring a workshop on board development and good governance for our nonprofit partners who are providing important opportunities for youth from under-resourced communities across the U.S. to get active and outdoors. We look forward to presenting that workshop together in New Orleans in May 2020.
A key finding for NRF from this deep investment in Atlanta's Westside in partnership with the Laureus Sport for Good Foundation? NRF's effectiveness and reach are enhanced through collaborations with organizations sharing our goals. Who wins? Youth from Atlanta's Westside. We couldn't be more thrilled.
Images courtesy of Laureus Sport for Good Foundation USA.