Concerns of Equity and Access: Campaigns and Resources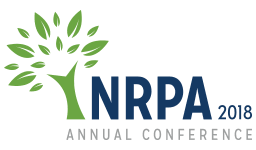 Park access disparities between low-income, racially diverse and more affluent mid- and high-income neighborhoods in the United States is a subject of concern to park and recreation programmers and researchers. Studies find that youth in low-income, racially diverse neighborhoods have significantly less access to urban parks than their mid- to high-income counterparts (Rigolon & Flohr, 2014). Research demonstrates that the lack of a proximal green space may result in negative health outcomes for children as well as adults. Individuals who live closer to a greenspace or park are more likely to report higher mental and physical health benefits than those that do not. A recent post, entitled "Taking Park Access for Granted and Resources to Help" by the National Recreation and Park Association (NRPA) on its OPENSpace blog shares current trends and efforts to mitigate these differences, in order to boost equity in access to parks among urban dwellers. The post outlines how limited access to parks and greenspace results in negative quality of life outcomes for many people.
In an effort to address concerns of equity and access, NRPA is partnering with the Trust for Public Land  (an NRF grantee) and the Urban Land Institute on a campaign entitled 10-Minute Walk.  This campaign's vision is to ensure that everyone, in all neighborhoods and cities across the nation, has a good park within a 10-minute walk from their home. According to NRPA, "the 10-Minute Walk Campaign aims to increase park access, quality and funding with a 10-minute walk from home."
NRPA also is committed to increasing awareness of equity, diversity and access issues. As such, NRPA is offering multiple sessions at this month's NRPA conference in Indianapolis focusing on these topics. A full list of these sessions can be found here. I want to highlight a few sessions from the conference that may be particularly interesting for those of us connected with NRF and the populations our programs serve.
Tuesday, September 25
The Age of Connectivity: Putting Trails and Parks at the Center of Our Communities
As transportation habits change and technologies, like autonomous vehicles, become mainstream, a new opportunity exists to prioritize trails and linear parks in places where we live. Explore how we can create the change we want and put trails and linear parks at the heart of healthy, thriving communities.
Is Proximity Enough? How Characteristics Like Awareness Affect Participation
Some of the driving aspects of community use (participation) and advocacy for parks and recreation agencies are related to the availability and proximity of programs and facilities (components of a parks system), and quality and satisfaction with those components. This session will look at the roles community resident and visitors awareness of park and recreation programs and facilities play.
Friends Groups and Foundations: A Key to Leveraging Resources for Your Park
A park can't live on tax dollars alone – enter the friends group or foundation. These entities are not bound by the normal restrictions of local government and, as such, can get a tremendous amount done if everyone is on the same page! We will visit three Indianapolis parks with different approaches to community engagement: Holiday Park, Garfield Park, and Eagle Creek Park.
Wednesday, September 26
Advocacy by Design: Innovations in Parks and Public Places for Building Diverse Constituencies
This session explores ongoing efforts in Akron, Chicago, Detroit, Memphis and Philadelphia to reinvent how cities and local organizations engage people in improving, programming and maintaining civic assets.
Parks in Changing Communities
Many park planners and designers strive to create well-designed parks that generate positive and productive benefits, including human and environmental health. Looking at projects at multiple scales, from the individual park to the connected park system, this session will consider the tough questions of who change, what is changing, and what role do parks and designers play in this process.
Thursday, September 27
Best Practices When Approaching Diverse Communities and How to Engage Them
We need to create and implement new and original ideas to keep the community engaged. In this session, tips and best practices will be shared to better approach, work and build trusting relationships with these groups, so everyone can access the services that your department (organization) offers.
These are just a few sessions that stood out to me from what looks to be a list of excellent and informative sessions being offered in regard to access and equity. For more information on sessions and the conference visit the Conference website here.
References:
Rigolon, A., & Flohr, T. L. (2014). Access to parks for youth as an environmental justice issue: Access inequalities and possible solutions. Buildings, 4(2), 69-94. doi: http://dx.doi.org/10.3390/buildings4020069