Grantee Spotlight: Jackie Joyner-Kersee Foundation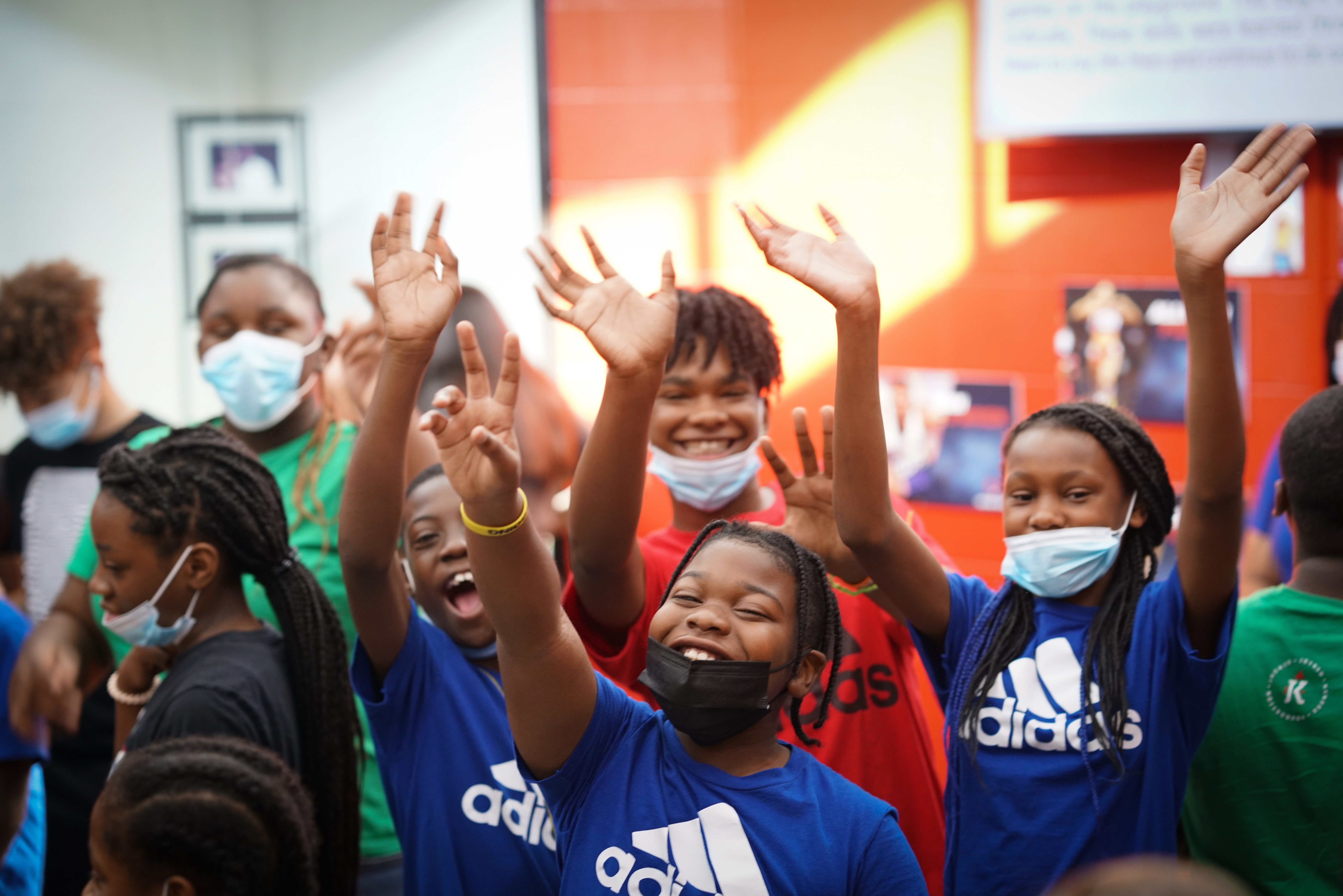 Jackie Joyner-Kersee is one of the greatest American athletes of all time. She competed in the heptathlon and the long jump in four Olympic games, winning six medals. But before she became a track and field legend, Jackie Joyner-Kersee was a kid growing up in East St. Louis. Her experiences there during her youth, and her continued sense of connection to home, led Jackie Joyner-Kersee to establish the Jackie Joyner-Kersee Foundation (JJK Foundation) following her retirement from professional sports. The JJK Foundation is committed to fueling success in academics, athletics, and leadership among youth in East St. Louis.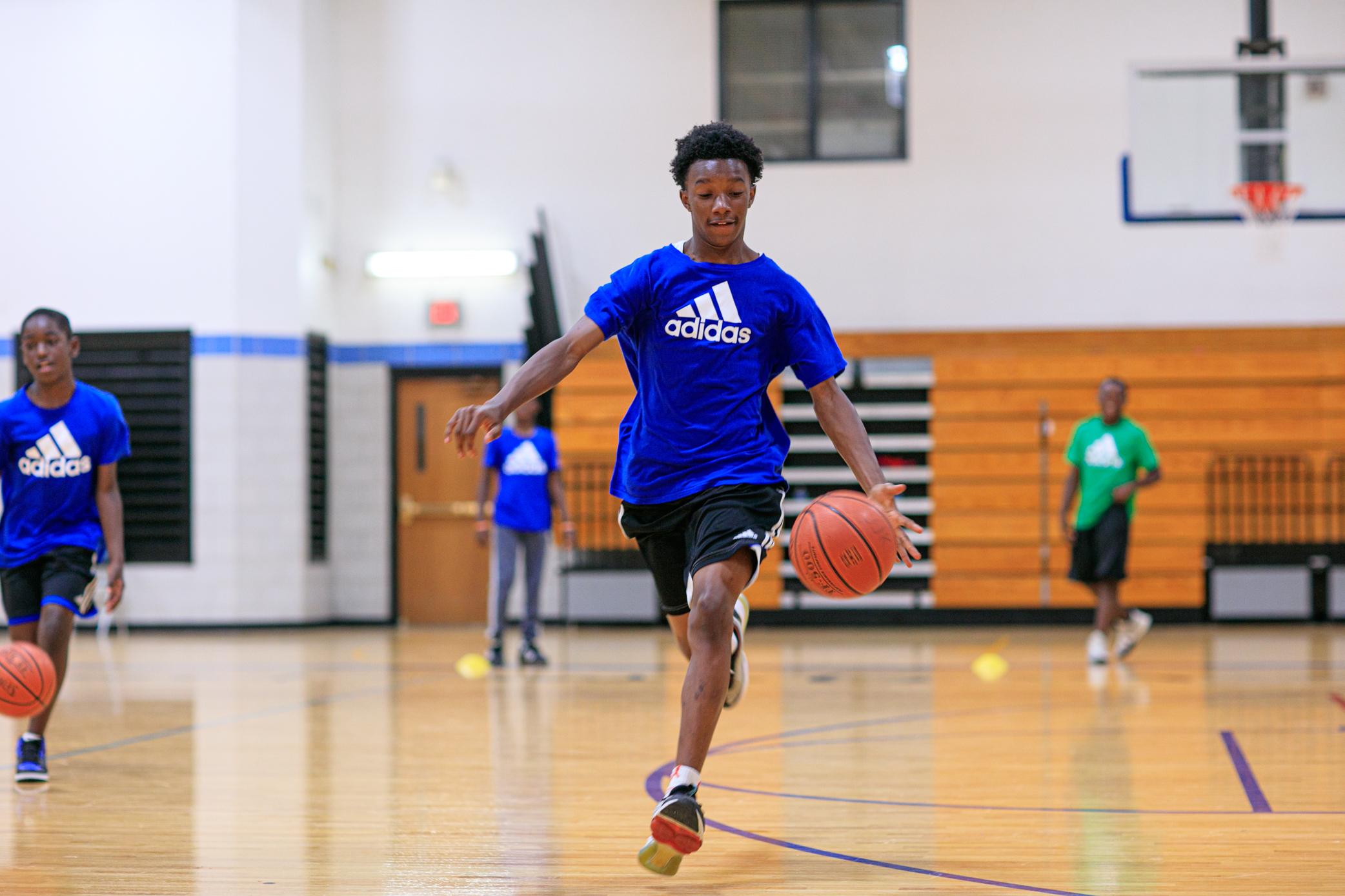 While Jackie Joyner-Kersee achieved incredible athletic success and won many accolades in her sport, the signature program of the JJK Foundation is Jackie Joyner Kersee's Winning in Life®, which focuses on building the skills necessary to be successful beyond athletics. The JJK Winning in Life program provides recreational and youth development experiences for kids starting as young as four years old. Youth who participate in the program at the Jackie Joyner-Kersee Center in East St Louis can attend after school care, summer camp, and recreational sports leagues, but support from NRF has helped expand JJK Winning in Life beyond the JJK Center. In 2021, the JJK Foundation brought JJK Winning in Life to two Illinois universities and hosted eleven trainings to support new facilitators and coaches. While physical activity and athletics are important aspects of what the JJK Foundation does, JJK Winning in Life facilitators are trained to help students reflect on their experiences, build relationships with peers and mentors, and develop goal-setting skills in ways that will support them in all aspects of their lives. In 2021, JJK Winning in Life expanded to six sites and served 1,528 youth.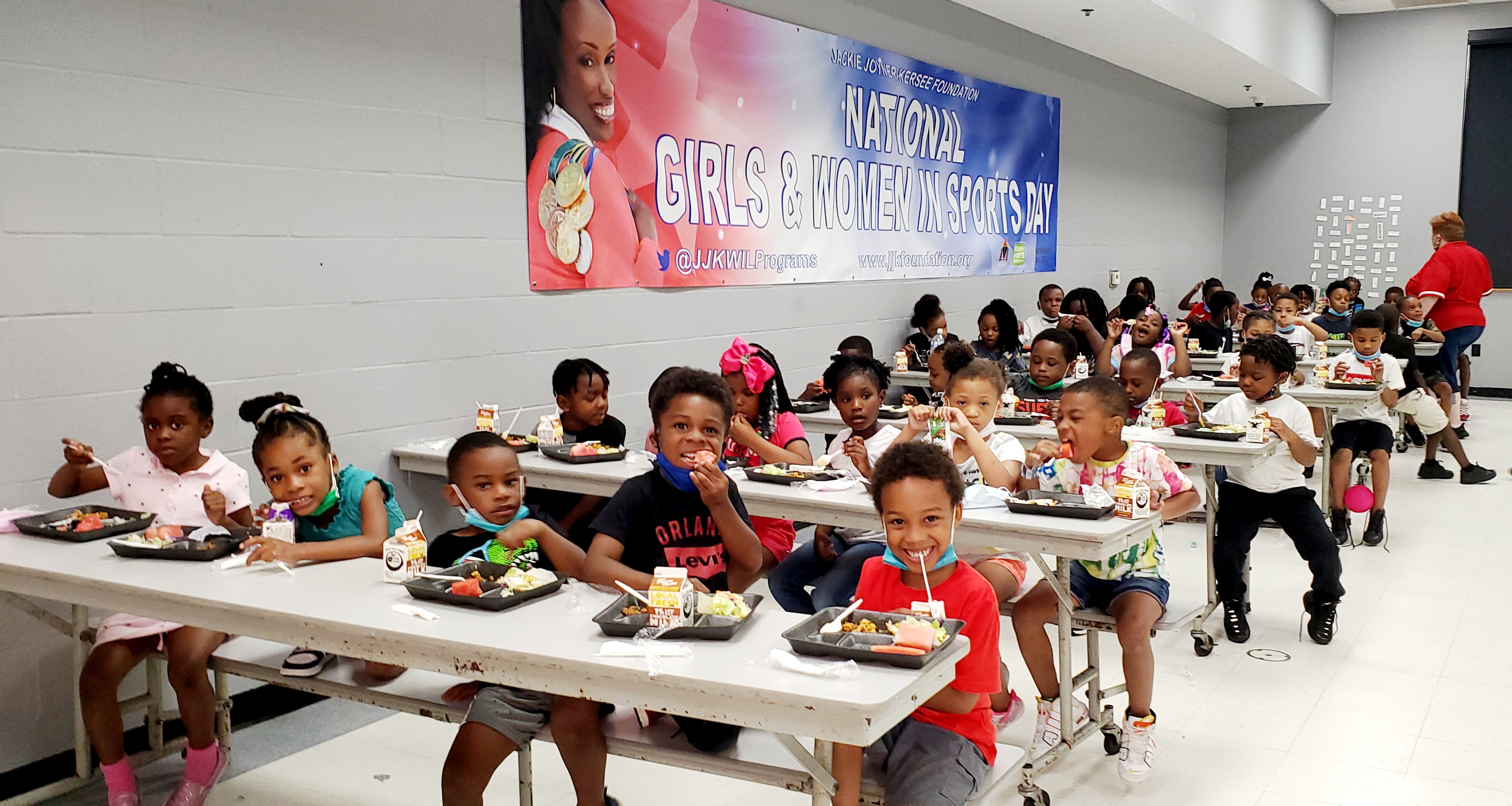 These meaningful accomplishments happened despite significant disruptions over the past few years. When the COVID-19 pandemic hit in 2020, the JJK Foundation shifted to meet the immediate needs of youth and their families in East St. Louis. This meant that staff and volunteers redirected their work to provide safe and supportive virtual learning environments and regular meals to kids in the community. The JJK Foundation was one of the few organizations in the area that continued to offer in-person care for youth throughout the pandemic. This was an essential service that allowed parents to work and supported the wellbeing of young people who were often socially isolated and at risk for learning loss.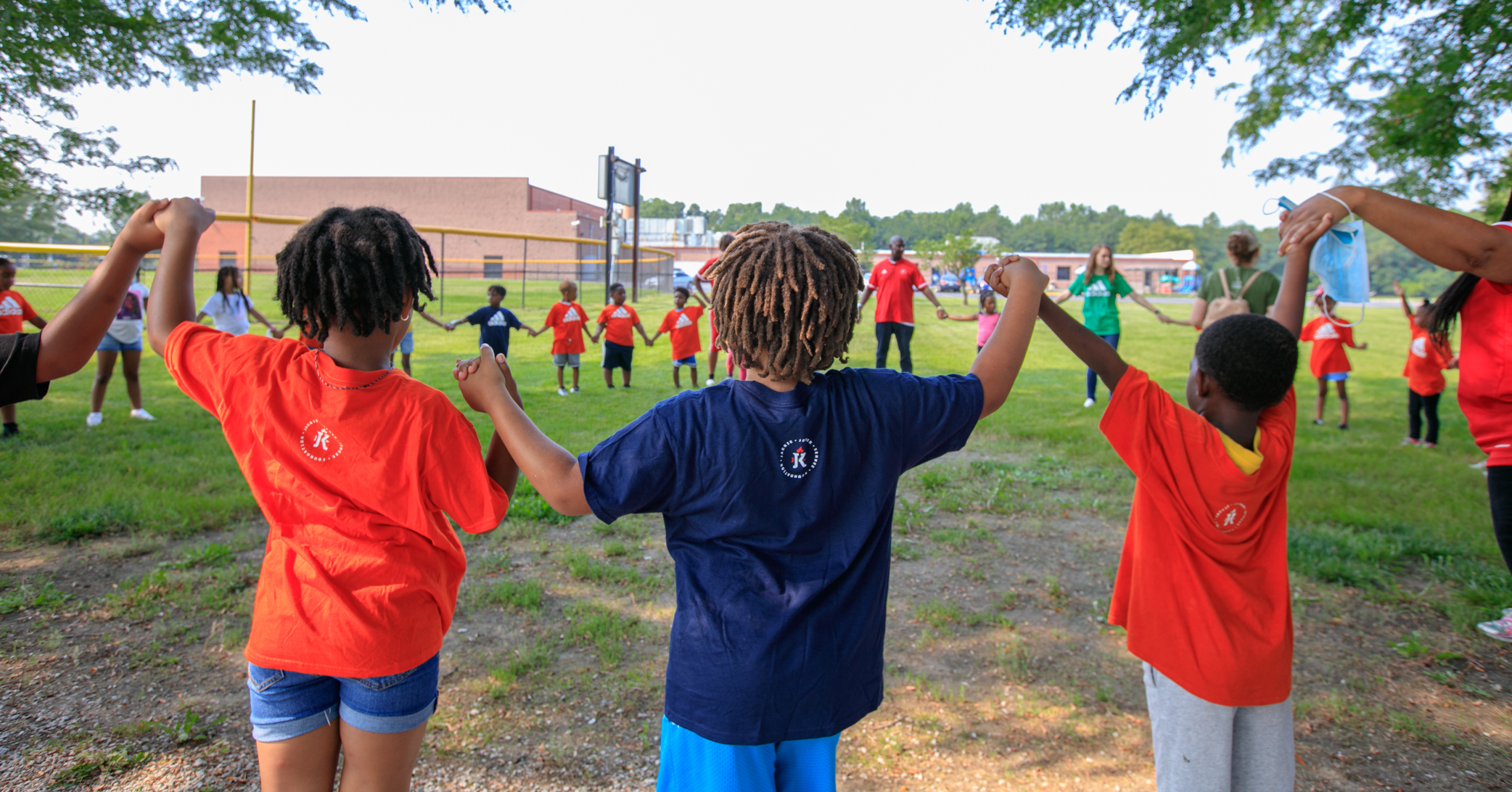 As we collectively transition away from the most restrictive pandemic measures, the JJK Foundation is back to more of its typical programming. Kids at JJK Winning in Life Camp last summer were even able to learn about the heptathlon and gain skills in one of the seven events to show friends and family at a culminating track meet. But, whether providing space for students to attend virtual school or hosting community athletic events, JJK Winning in Life is designed to meet young people where they are and provide consistent mentorship and care. This focus on community care and investment in youth is the true legacy of Jackie Joyner-Kersee; a legacy NRF is proud to support.